Sunday 5th December 2021: Takumi are pleased to announce the addition of Phil McKinley to its` advisory board. Mr McKinley will join current board members John Moran and Gene Leonard.
"We are pleased to welcome Phil McKinley to the Takumi Advisory Board," said Gerry Reynolds, Founder and Chairman of Takumi. "Phil's deep experience of the global aerospace industry will be invaluable to Takumi."
CEO of Takumi, Donal Galligan, said "We are confident that the direction and advice afforded by board members will be of tremendous assistance in ensuring that Takumi delivers on its` growth strategy."
Phil resides in Yeovil in SW England, and brings a wealth of experience from US and UK based Aerospace industry having worked in senior positions in companies such as GKN Aerospace and Magellan Aerospace.
Phil recently visited Takumi and spent some time getting to know the senior management team and developing an appreciation for the business strategy.
"I look forward to assisting the Takumi Team, in particular complimenting the business` growth plans for both organic & new customer opportunities," said Mr McKinley.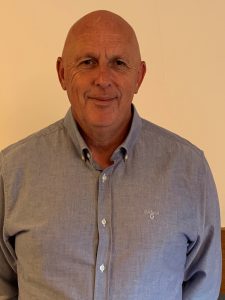 Photo Caption: Phil McKinley, Takumi Advisory Board Member
ENDS