Shannon for Business
Multinational companies sit comfortably alongside SMEs creating a perfect synergy.
Read More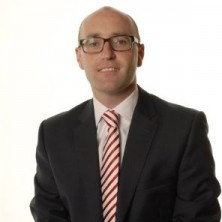 Welcome to Shannon Chamber
A Message from our President
Whatever your reason for visiting our website – as an existing or potential member, a multinational company, an indigenous SME, sole trader, or an investor seeking to locate a business in Ireland, we hope you will find the site useful and informative and that you will maintain this link with Shannon Chamber.
Our goal as a Chamber is to facilitate connections, and, as the voice of the business community, to ensure that Shannon's story reaches as wide an audience as possible. It's an ever-evolving proactive journey.
Events & Training
Events
Display Screen Equipment (DSE) Ergonomics Training and Assessment
Following recent Government announcements regarding remote working the...
Book Now
Training
Executive Assistant / PA Training
This two-day Executive Assistant/ PA workshop is highly participative with...
Book Now
Training
Digital Marketing Strategy for Business Growth & Search Engine Optimisation
This one-hour information session will focus on: Digital...
Book Now
News