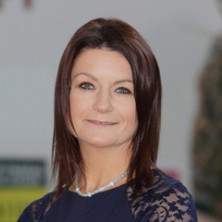 Helen Downes
Chief Executive
Email: hdownes@shannonchamber.ie
Helen is responsible for the operational activities of the Chamber, working with the President and Board of Directors in developing the overall strategic plan of the Chamber and coordinating its implementation.
Helen is also the promoter of Shannon Chamber Skillnet.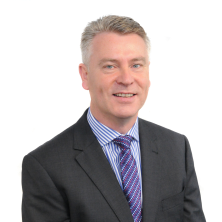 Barry Lowe
Chairperson of Shannon Chamber Skillnet Steering Committee
Engineering Manager, Lufthansa Technik Turbine Shannon
Email: barry.lowe@ltts.ie
Barry is the Engineering Manager at Lufthansa Technik Turbine Shannon, a leading aero engine parts repair facility in Shannon. He commenced his career as a product development engineer with Hyster Automated Handling Ltd in Dublin after which he spent a number of years with Crown Gabelstapler GmbH in Munich. Barry returned to Ireland and joined BS&B Safety Systems, Limerick where he worked in a number of different technical and commercial management positions. He joined Lufthansa Technik Turbine Shannon as Marketing & Sales Manager in 2001.
Barry is a Chartered Engineer with a Bachelors of Mechanical Engineering from UCD and a Masters of Business Administration and a Postgraduate Diploma in Lean from UL.
Barry is an active member of Engineers Ireland Thomond Regional committee and very involved in developing collaboration across the industry sector in our region. He is also a member of the Talent Working group in 'Limerick for Engineering'. Barry is a strong advocate for Continuing Professional Development.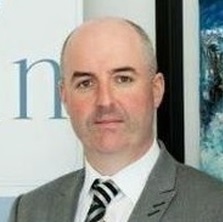 Aidan McMahon
Founder and CEO, Gentian Services Ltd.
Email: aidanmcmahon@gentianservices.com
A graduate of the University of Limerick, Aidan holds a degree in Electronics and a Masters in Project Management, specialising in international projects. With over 20 years' experience in the electronics industry, spanning both the multinational and SME sectors and a specialism in global projects, coordinating teams located at multiple geographical locations worldwide, Aidan has a strong track record in organisation transformation and organisation design and development. He founded Gentian Services in 2007 and has since developed an organisation with a strong R&D capability complemented by a follow-on turnkey supply and manufacturing operation with a track record on delivering to both large and smaller customers.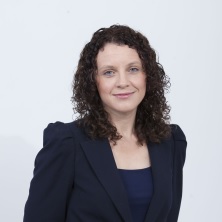 Orla McCarthy
HR Director, Pepper Finance Corporation Ireland
Email: OMcCarthy@peppergroup.ie
Orla is an experienced Human Resources Lead with a demonstrated history of working in the financial services industry. Orla is skilled in Organisation Design, Talent Management, Compensation, Employee Engagement, Succession Planning, and Talent Acquisition.
She has degrees in Education, HR and is CIPD and PMP qualified.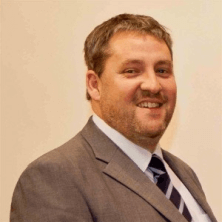 Edmund Jennings
Managing Director, CREGG Group
Email: edmund@cregg.ie
A microbiology and biochemistry graduate from the National University Galway (BSc, HDip in Ed, Dip QA.,) Edmund Jennings is managing director of the CREGG Group – a group of independent companies involved in automation, European sales, outsourcing, recruitment, and resources, that collectively trade under the Group banner.
Edmund took up the position of Chairman of Shannon Chamber Skillnet in September of 2015.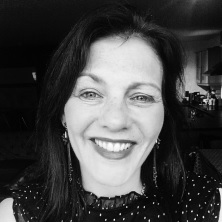 Fiona Gilchrist
Shannon R&D Strategy Lead, Jaguar Land Rover
Email: fgilchri@jaguarlandrover.com
Fiona has broad expertise within the Pharmaceutical Manufacturing, Engineering & Life Science Sectors. Fiona's expertise includes applications for EU Horizon 2020 projects with a large consortium of industrial partners in addition to Enterprise Ireland feasibility grants, Innovation partnerships and commercialisation fund programmes. Fiona has also broad experience in managing the identification and capture of intellectual property arising from EU, EI and SFI State funded research projects. Considerable experience in managing industry focused projects for both MNCs & SMEs and contract research projects, technology assessment and implementation, writing business plans & RFPs, creating laboratory infrastructure, board level communication, intellectual property assessment and due diligence.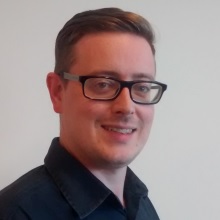 Liam Kirby
Operations Training Leader, AXA partners
Email: Liamm.kirby@partners.axa
Liam is the Operations training leader for AXA Partners – Credit & Lifestyle Protection a leading provider of Credit & Lifestyle Protection Insurance across Europe, Latin America and Asia Pacific. He has over 10 years' experience in local , international & remote team management, trianing , development, and facilitation in the insurance industry. Liam is responsible for the training and development of all European operations teams with particular focus on enhancing the customer Journey, system/ technical skills and developing a learning culture.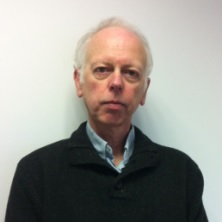 David Brown
Finance Manager, IDEX Pump Technologies (Ireland) Ltd.
Email: dabrown@eircom.net
David is an accountant by profession and has spent his entire working career with US multinationals in Ireland, holding senior management roles in operations, customer services, compliance, and finance.
His working experience has and is in the electrical, electronic, and mechanical industries.
David is originally from South Africa but a long-time resident of Shannon and citizen of Ireland.