Description

Welcome to the inaugural Sustainability Week, organised by Shannon Chamber via our Mid-West Sustainability Network.
The 'Week' comprises a mix of in-person and online events. Each day is dedicated to a specific them – Waste, Water, Energy, Biodiversity – where sustainable practices can deliver tangible benefits to organisations in their quest to reduce their carbon footprint and meet their net zero targets.
Monday, 18 September, is dedicated to Waste and we are delighted to welcome our guest speaker – Catherine Weetman – who will deliver 3 sessions on the day.
This is Session 2: Please register for each event separately.
Building on the themes in the talk, the workshop will help you create an action plan for your organisation, covering core strategies, 'back office' requirements and more. An interactive session will spark ideas for how you can use circular approaches to unlock value with your customer offers and in your supply chain. Examples from disruptors and established businesses across a range of sectors will highlight opportunities for you to use the three circular strategies to set your company onto a more future-fit pathway.
In the session, circular economy specialist* Catherine Weetman will help you:
Unpack the evidence showing that business-as-usual is a race to the bottom, and how we need to reimagine our future strategies.
Examine the value propositions of the three key circular levers, sharing stories from across a range of sectors that you could adapt or replicate.
Re-evaluate and rethink your business purpose and practices to get ahead of the competition:

Is your business ready to shift towards circularity? What's missing and how can you embed a regenerative culture?
Where are the gaps and blockages in your business model and value chain?
Are your teams clear on the challenges of the shifting business landscape? What might you be missing from your business radar?
What circular improvements could you incorporate in your strategy, back-office and supply chain operations?

Get clear on what to do next, drafting a straightforward, actionable plan to succeed with circular.
*Catherine's award-winning A Circular Economy Handbook, published by Kogan Page, is now in its 2nd edition, and she hosts the popular Circular Economy Podcast, with listeners in over 150 countries.
Who should attend? This is for those involved in company strategies and/or sustainability initiatives, e.g., CEO, CFO, COO, senior Sustainability roles, strategy/innovation roles. Attendees should have either attended the morning talk, or be familiar with the key concepts of the circular economy and how it affects business strategy.
Duration: This workshop is 3½ hours long with lunch break from 1.00 pm until 2.00 pm (light lunch will be provided).
About Presenter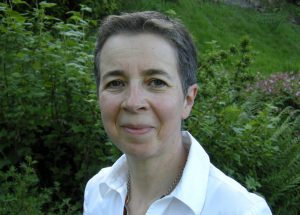 Catherine Weetman
Circular Economy Author | Speaker | Advisor| Coach
International speaker, author and business advisor, Catherine Weetman helps people use circular, regenerative strategies to help their business thrive by creating, capturing and circulating more value for everyone.
Catherine's award-winning A Circular Economy Handbook, published by Kogan Page, is now in its 2nd edition, and she hosts the popular Circular Economy Podcast, with listeners in over 150 countries.
A long career with multinational companies like Tesco, Kellogg's and DHL Supply Chain gave her an inside track on the complex and interconnected challenges of manufacturing, retail and supply chains, encouraging her to develop solutions that overcame the 'pull of the status quo'. Catherine's wide-ranging experience, systems-thinking perspective, and willingness to challenge business-as-usual, together with a deep understanding of circular and regenerative practices across industry sectors, means she's uniquely qualified to help you succeed with circular.
More information HERE
Please book online to secure your place.
This workshop is Free of Charge. Limited spaces available.