Description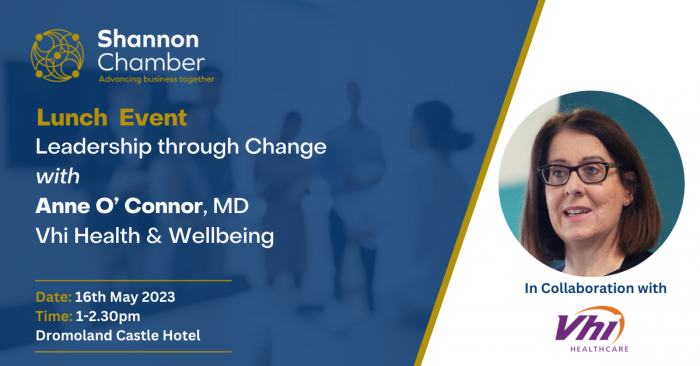 The newly appointed Managing Director of Vhi Health & Wellbeing, Anne O' Connor, has all the credentials to give a masterclass on leading through change.
Not only has she led more than 100,000 people in the many senior and specialist roles she has held in her career in healthcare but in her former role as Chief Operations Officer of the HSE, and as a household name during the Covid-19 pandemic, she guided the nation through a period of extreme turmoil and unanticipated change.
Change is ever present and all kinds of change require great leadership but, what exactly does it take to successfully manage through change.
In this lunchtime talk, Anne will delve into her vast reservoir of practical experience to share some very insightful tips on managing change, outlining the role leaders play in renewing, refreshing and motivating people.
Meet the Speaker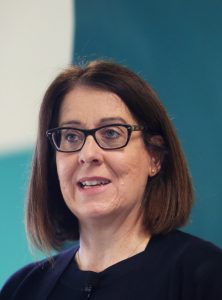 Anne O' Connor is Managing Director of Vhi Health & Wellbeing having joined the Vhi in August 2022 from the HSE where she held the positon of Chief Operations Officer. In this role, Anne had national responsibility for the delivery of all community based and acute hospital services. From March 2020 she led the HSE's Operational response to the COVID pandemic and the Cyber Attack of 2021.
Anne trained and worked as an Occupational therapist in the UK prior to commencing her career with the Irish Health Service in 1995 as an Occupational Therapist. She has since worked in a wide variety of clinical and management roles and worked at National Director Level in the HSE from 2014 when she took on the role of National Director Mental Health. In 2018 she became the first National Director for Community Operations and was subsequently appointed Deputy Director General/ Chief Operation Officer in May 2018, leading the National Senior Operations team. She took on the role of interim Director General for the HSE in December 2018 for a period of 5 months pending permanent filling of the role. Anne holds a Diploma in Occupational Therapy from Liverpool University, an MSc in Occupational Therapy from Trinity College Dublin and an MSc in Management Practice from University College Cork/ Irish Management Institute.
Vhi Health & Wellbeing, a subsidiary of the Vhi Group, delivers a range of health & wellbeing services through a growing network of healthcare facilities to Vhi's 1.1 million customers. Vhi owns and operates healthcare services including Vhi Urgent Care Clinics, Health Screening and Corporate Health Services, Paediatric Clinics and Vhi Hospital@Home services.
This is a great opportunity to entertain clients and colleagues at corporate tables.
Price: Members €76.30 / Non-Members €98.10 (incl. VAT per ticket)
Tables of 8, 10 or 12 can be reserved
Individual places are also available.
Schedule:
Registration & Networking from 12.30p.m.
Lunch from 1p.m. to 2.30p.m.
Includes Q & A
Booking: Please book online to secure your place. For more information or bulk bookings, email Lijana at lkizaite@shannonchamber.ie or call 061 475 854