Technological University of the Shannon (TUS)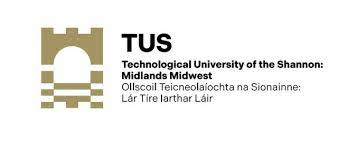 With over 14,000 students on six campuses in Ireland's Midwest and Midlands, TUS is Ireland's newest and most unique Technological University.
We offer undergraduate, postgraduate, vocational, and professional training from Level 6 undergraduate courses right up to Level 10 PhDs.
Through quality courses given by seasoned professionals and academics at TUS, we offer training, continued professional development, and educational programmes for all.
The Institute has five campuses and a learning centre across Limerick city, Tipperary and Clare. The main campus is located at Moylish Park, with two city centre campuses in Clare Street and Georges Quay in Limerick city. TUS in Tipperary is based in two campuses -Thurles and Clonmel. The TUS Ennis Learning Centre is based in the museum in Ennis town centre.