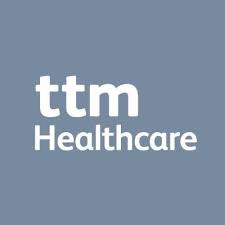 At TTM Healthcare Solutions we are dedicated to the realising potential of our tribe, talent and partners, from the inside-out. We know only too well that we're an ever-growing company built on people, so everything we do supports our people. We regularly offer world-class education and training sessions to help our teams deliver extraordinary experiences.
TTM is about people, a human experience – really finding your tribe. We acknowledge and celebrate all our wins. We laugh, we pay compliments, we appreciate and we value progress over performance. Our teams have fun every day in different ways. Fun can't be scheduled.
At TTM we believe that it's difficult to know each other if we don't know ourselves first. This is why our people take the time to truly get to know themselves. We know our strengths, weaknesses and personality and have an unmatched level of self-awareness. This means we are always best placed to work collaboratively with our talent and partners.
We truly believe change starts with each of us and that collectively, we can make a big impact. Our focus on realising potential makes a difference in the lives of our talent and partners. We are focused on improving our environmental behaviours, our daily wellbeing, promoting diversity and inclusion, as well as how we contribute to our community.