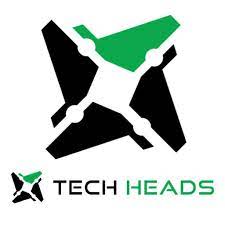 TechHeads offer an unrivalled "Technical Talent Expert" service and have a proven track record of sourcing first-class Technology Talent across the full tech-stack including legacy systems right up to bleeding edge tech.
TechHeads maintain an active pool of highly accomplished candidates (including 'passive' candidates) that have been fully screened & assessed in accordance with our strict process so we can offer our Clients a fast turnaround on suitable candidates. TechHeads invest the time to understand your Organisational Structure; Company Culture; Technology Stack; Processes; Methodologies etc and only provide candidates that meet these requirements – we do not just 'send cv's and expect our Clients to do 'our job'!
By knowing our Clients & Candidates intimately; you can count on us to provide applicants that really hit the mark andreduce your onboarding timelines. TechHeads services multiple industries including; Automotive, Financial Services,FinTech, Educations, Gaming, Manufacturing, Supply Chain, Logistics, Pharma, Medical, etc. Whether it's a single position; significant up-scaling; FDI or start-up; we are dedicated to finding the right candidates with the correct skills and background to meet our Clients needs.