Seán Hillery Pharmacists Ltd.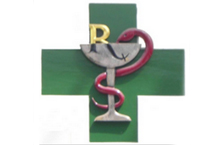 10% Off on Non Prescription/Medicine Items
Sean Hillery (Pharmacists) Ltd Based in Skycourt, Shannon, Co. Clare would like to offer you 10% on all non-prescription and medicine items. Not to be used in conjunction with any other offer. You can contact us on 061 361995
Affinity Offers are Exclusive to Shannon Chamber Members
Here at Hillery's Pharmacy we are striving to provide customers with a high level of choice, availability and service – and products of the highest quality and value for money.
We provide an extensive range of skin care, hair care, baby care and fragrances as well as OTC, herbal, natural and alternative medicines and prescriptions.