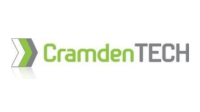 We are a micro enterprise in operation for 10 years. Based in Shannon, we support clients nationwide and have built up significant expertise in the field of social enterprise development. CramdenTECH has utilised technology to good effect over the years and delivers a range of corporate compliance support, business and management training and business coaching to non-profits, social enterprises and small businesses through both of its online platforms buildfutureskills.com and management365.ie.
Training: board director roles and responsibilities, board recruitment and induction GDPR and data protection, strategic planning, business planning, social enterprise development, website development, graphic design, corporate governance and charities regulatory compliance.
eLearning: Provision of elearning content and LMS capacity for clients through Buildfutureskills.com
Online support: One-stop-shop of management compliance support through Management365.ie
Business coaching: Provision of facilitated coaching and mentoring to managers and boards on a host of corporate
compliance, strategic and business planning topics.