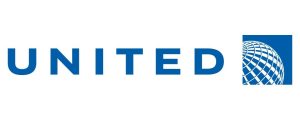 United offers daily year-round flights from Dublin to New York/Newark and on a seasonal basis from Dublin to Washington/Dulles and Chicago and from Shannon to New York/Newark. All flights are conveniently timed to connect at United's U.S hubs with an extensive network of services to destinations throughout the Americas.
Services:
Seasonal service from Shannon to New York/Newark set to return 27 March 2022
-United Airlines plans to resume its daily nonstop seasonal services between Ireland and the United States for 2022. Its service between Dublin and Washington D.C. is set to resume 12 February 2022 and between Dublin and Chicago, 27 March 2022.
The airline is also set to resume daily nonstop seasonal service between Shannon and New York/Newark, starting 27 March 2022. These services join United's existing daily nonstop year-round service from Dublin to New York/Newark.
United's shared purpose is "Connecting People. Uniting the World." In 2019, United and United Express® carriers operated more than 1.7 million flights carrying more than 162 million customers. United has the most comprehensive route network among North American carriers, including U.S. mainland hubs in Chicago, Denver, Houston, Los Angeles, New York/Newark, San Francisco and Washington, D.C.