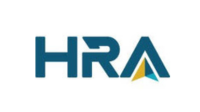 Supported by the financial strength of PIMCO's deep and broad investor base through a strategic platform, High Ridge Aviation — along with solutions to global commercial aviation clients.
High Ridge Aviation is responsible for sourcing transactions, acting as servicer, and providing asset management services.
PIMCO, already one of the world's largest investors in aviation-backed debt, expands its presence in aircraft leasing and financing markets
This strategic venture enables High Ridge Aviation and PIMCO-advised funds to acquire modern, fuel efficient aircraft as well as attractive diverse set of global airlines.
While our principal activity is leasing and financing new and young commercial aircraft, in addition to our core commercial aircraft leasing operation, our full-service platform supports active management through the aircraft's complete lifecycle. We work with our clients to ensure asset value optimization and risk mitigation with a complete suite of products and services.
Our team includes expert knowledge in Operations, Technical Services, Legal and Compliance, Credit Risk, Finance, Contract Management, Corporate Planning and Investment, and Taxation.