"Driving Shannon forward at a time of global economic crisis and without a dedicated economic development agency will be challenging, but the delivery of a new mission for Shannon through a newly independent, well-resourced and clearly focussed Shannon Airport Authority will succeed," said Shannon Chamber's president Kevin Thompstone addressing an audience of business leaders at the Chamber's annual spring lunch today (Tuesday, 16 April 2013).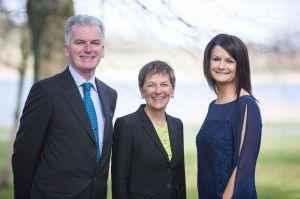 US Airways' senior vice president, Airport Customer Service, International and Cargo, Suzanne Boda, was keynote speaker at the event, sponsored by GECAS and Shannon Airport Authority, and held in Dromoland Castle Hotel,
Outlining how US Airways evaluates new opportunities and new markets, Ms Boda cited lower fuel and operating costs, having the right aircraft size available, an upward trend in the global economy, one-stop connections to numerous US Airways' destinations such as Los Angeles and Dallas/Fort Worth via the airline's Philadelphia hub, and the success of the Dublin service, as key influencers in US Airways' decision to resume a daily, seasonal connection between Shannon and Philadelphia.
"US Airways is proud to return to Shannon and we appreciate the support of the Shannon Chamber of Commerce and the local community," said Ms Boda, delivering her keynote address.
In his first formal address since assuming the role of president of Shannon Chamber, Kevin Thompstone commented on Shannon's future.
"Operating without the comfort of a large parent organisation may be considered risky but a small, strongly focused organisation is more likely to stimulate entrepreneurial endeavour and innovation," he said.
"The evidence of what has been achieved to date by chairman Rose Hynes and her team at the Shannon Airport Authority clearly shows that when pinned into a corner and there is no one left to call on but you and your team, the innovation juices flow," he added.
Complimenting Shannon Development on the many, multi-sectoral achievements in its fifty-year history, Mr Thompstone said the organisation has created a wonderful legacy for Shannon.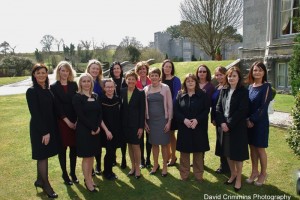 Regretting the fact that the voice and model for regional development is effectively being dismantled, Mr Thompstone said he accepted that a choice had to be made between the need for wider regional development and a strong and concentrated drive to secure the future of Shannon Airport, a significant asset, crucial to the growth of the Region.
Warning against an overly concentrated emphasis on developing an aviation business cluster at Shannon, Mr Thompstone said a continuing supply of mobile investment in other sectors will also be essential to guard against Shannon being overexposed to the cyclical nature of the aviation industry.
"It makes sense to build on the cluster of aviation businesses that already exist in Shannon in activities such as aircraft leasing, maintenance, repair and overhaul or technical services but it is also essential to secure a continuing supply of mobile investment in other sectors," he added.
Calling for the establishment of a business development team to complement the work being undertaken by the already well-established and successful route development marketing team, Mr Thompstone said: "These are the two critical ingredients to ensure that the vacant sites and buildings in the Shannon Free Zone are occupied, generating revenue and providing the capital required to plug into the Shannon Airport financial plan."
"Shannon is returning to its roots," he said.
"In the late 1950s, when there was a threat to the future of the airport, the Shannon Free Zone was invented as a way of generating new airport traffic. Today, the challenge and the opportunity are to reinvent the Free Zone for the same purpose," Mr Thompstone concluded.
Shannon Chamber's programme of events is part-funded by the LEADER programme, through the National Development Plan and by the European Agricultural Fund for Rural Development.
Release issued by Dympna O'Callaghan, molly d marketing
Shannon Chamber – PR
T: 061 369898 / Mbl: 086 2371508