John Morrissey (left) and Harry Storan pictured with Helen Downes, chief executive, Shannon Chamber collecting the winners' trophies on behalf of their team – Zagg International  – and other team members Chris Ahern and Mike Neville. The team also won return flights to Birmingham courtesy of Aer Lingus Regional. Photograph by Eamon Ward
It was a fitting tribute to Shannon Chamber that on its twentieth anniversary year, its annual golf classic was a sell-out.
168 golfers, representing 42 teams took to the fairways at Shannon Golf Club last Thursday, 18 June, to compete for four specially commissioned trophies, in honour of the occasion, and flights to Birmingham for the entire team, compliments of Aer Lingus Regional, to coincide with the fact that the six-times weekly service commenced on the same day.
The Zagg International team, comprising Chris Ahern, Harry Storan, Mike Neville and John Morrissey, brought in a winning score of 95 points (B9); Ei Electronics were runners-up with 95 points and Metis Life third, with 94 points. Although a closely contested competition, the day was nevertheless one of fun giving the business community an ideal opportunity to catch up in a leisurely environment.
As usual, the Shannon Chamber Classic received tremendous support from the business sector.
The event was sponsored by Genworth, with associate sponsors UCB Manufacturing, Morgan McKinley, the Park Inn by Radisson Shannon Airport, Three, Cahercalla Motors, Ei Electronics, IDEX Pumps Technologies Ireland and the Shannon Group also getting behind the event. Thirty-six companies added colour to the event, through sponsoring tee-box signage.
Thanking the business community for their tremendous support, the Chamber's chief executive Helen Downes said: "Our annual classic is the highlight of our events' calendar and we look forward to it immensely each year. However, none of it could happen without the assistance we get from all of our sponsors, from the overall event to the prizes and the goody bags. It's very much a collaborative effort to make each classic different and extra special, and we always try to add something new each year. This year, it was the colourful suite of Mazda cars which Cahercalla Motors brought along to tempt all the golfers.
"The Park Inn by Radisson Shannon Airport, who provided wonderful sustenance to all golfers on the 12th, held a raffle to raise funds for Milford Hospice and raised a total of €700 on the day. Thanks to all golfers who contributed. Martin Crotty from the Molex team was the lucky winner of a night away at the Radisson Blu Hotel Athlone."
The 2016 Shannon Chamber Golf Classic is already at planning stage, with a few new surprises in the pipeline.
Ei Electronics – 2nd Place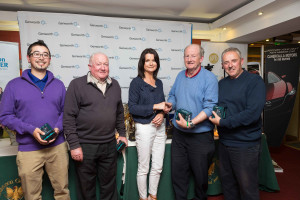 Metis Life – 3rd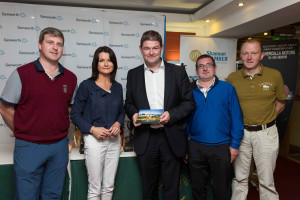 Genworth – Main Sponsor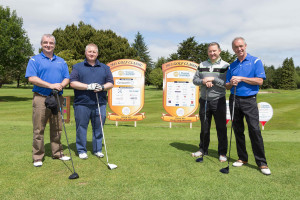 The Media  – Clare Champion & Limerick Leader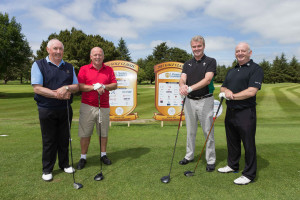 Croom Precision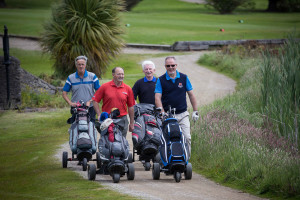 Flying the female golfers' flag – the molly d marketing team