Are you involved in R&D? Do you want to halve your effective tax rate? The clock is ticking to make Knowledge Development Box (KDB) claims for 2016.
In light of the impending 2018 deadline for 2016 claims, EY are hosting a breakfast briefing in collaboration with Keltie's IP specialists in The Strand Hotel on 24 April at 8.00am to discuss the KDB regime.
The session will be a practical application focused on:
How to qualify for the KDB regime

Demonstration of the benefits available for multinationals and SMEs, i.e. cash refunds!

Steps to take to make and support your claim

Special regime for SMEs.
Order of Event:
8 am – 8.30 am: Breakfast and Registration
8.30 am – 10 am: Seminar and Q&A
10 am – 2 pm: One on one consultations
Place: EY, Riverview House, Harveys Quay, Limerick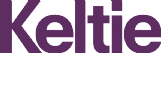 Keltie's patent attorneys will demystify the patenting process. In relation to the special SME regime, they will explain how to assess a company's IP for patentability and go through the process to get a KDB certificate in respect of that IP.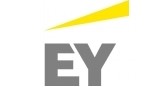 EY's Transfer Pricing experts will address what methodologies companies can use to identify the portion of IP income that can qualify for KDB.