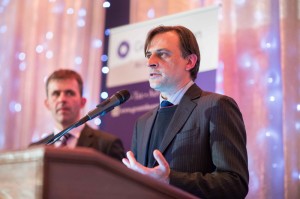 "Shannon's future commences in January 2013 and the onus is on everyone in the Shannon region to ensure that the new organisation set up to run Shannon Airport is adequately resourced to deliver on the expectations now placed on its shoulders," said Shannon Chamber president Damian Gleeson speaking at the Chamber's President's Lunch in Dromoland Castle today (Monday, 10 December 2012).
"The new organisation must be given the wherewithal in terms of manpower and financial wherewithal to undertake the job now expected of it. The lobbing must continue; we must ensure that our voices do not go silent," to told the almost two hundred luncheon attendees in Dromoland.
Commenting on the decision to separate Shannon Airport from the DAA, Mr Gleeson said that Shannon Chamber always believed that autonomy was the only way forward for Shannon.
"We have had long, in-depth and productive meetings on the subject with Government Ministers and key stakeholders," he added.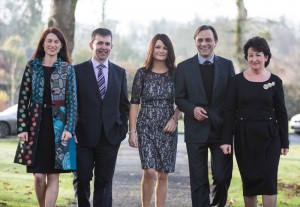 Stating that last week's announcement is but the first step in the re-establishment of Shannon as an economic driver of the Mid-West region, Mr Gleeson said there are so many new opportunities open to Shannon at both business and tourism levels and that the accelerated capital allowances on the construction of aviation related facilities at Shannon will encourage proactive development in the sector.
Welcoming the tight timeline that has been set for the implementation of step two in the process – selecting a chief executive for the new organisation – and the more complex issues around the integration of Shannon Development and Shannon Airport Authority, Mr Gleeson thanked the chief executives of both organisations for leading their organisations and for their support to Shannon Chamber over the years.
Looking to the future, Mr Gleeson stated that the Shannon Free Zone infrastructure needs to be upgraded to a standard expected by multinational corporations.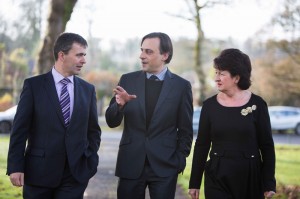 "We need buildings that are aesthetically pleasing and technologically smart if Shannon is to generate the employment levels expected from its revitalisation." Mr Gleeson said
The Shannon Chamber President's lunch, which is the highlight of the Chamber's annual calendar of events, is sponsored by GECAS and supported by Shannon Airport Authority and Shannon Development. Shannon Chamber's programme of events 2012/2103 is part-funded by the LEADER programme, through the National Development Plan and by the European Agricultural Fund for Rural Development.
Keynote speaker was economist Dr Constantine Gurdgiev.
Release issued by Dympna O'Callaghan, molly d marketing
Shannon Chamber – PR
T: 061 369898 / Mbl: 086 2371508