Browsing through exida's corporate profile, it is easy to see why this company has become one of the world's leading product certification and knowledge companies, specialising in automation system safety, alarm management and cybersecurity. It has such interesting origins.
Founded in 2000 by Bill Goble and Rainer Faller as a result of an existing link forged when Goble, then working for an automation manufacturing company in the US engaged Faller, then employed by a German provider of technical, safety, and certification services, to work on the certification of a safety programmable logic controller (PLC) product he was developing. Faller was impressed by the system presented to him but felt it was not up to safety standards and would fail certification if not revised.
This initial linkage was the seed that led to Goble and Faller exiting their respective employment to set up a new company, exida. Their ambition was to be a market leader in helping companies make products better, understand why new products might fail certification and to point companies in the right direction with their product and process development. Twenty-one years on, exida has operations in 20 locations worldwide, including, since March 2020, in Shannon, Co Clare.
Having considered Ireland as a strategic location, engagement with IDA Ireland and the impressive range of services, the talent pool and industry segments that were in Ireland, were the factors that drove the decision to invest in Shannon, without any face-to-face meetings prior to doing so.
"It was hugely courageous to do a virtual start-up given that no one had met anybody on the Irish side, but the strong credentials accruing to Shannon in terms of its strong engineering base, and the high-calibre companies throughout the Mid-West and in Ireland made the decision an easy one in the end," says Peter Culbert, exida Ireland's first recruit and now operations manager and senior safety engineer.
Twelve months on, headcount has increased to four employees, all onboarded virtually, and exida Ireland is now on its way to creating a 'Centre of Excellence' in Shannon to support the company's expansive customer base in Ireland, the UK, Europe and worldwide, with plans to increase employee levels to 25 plus over the next three years.
exida keeps the wheels of industry moving, in many ways and in diverse sectors – chemical, petro-chemical, oil & gas, subsea, metals and mining, pharmaceutical, pulp & paper, power utilities, automotive, robotics, and machinery applications.
Companies around the world turn to exida for help and guidance related to functional safety, alarm management, and control system cybersecurity standards implementation, and to implement and achieve compliance with global standards relating to the IEC 61508 and IEC 61511 standards for functional safety for the process industry; IEC 62443 for industrial control system cybersecurity; ISA-18.2 for alarm management; ISO 26262 for functional safety of automotive, IEC 62061 and ISO 13849 for safety of machinery, and ANSI/RIA 1506 for robot safety.
"Functional safety is at the heart of what we do, whether that be through ensuring that a company's operational processes are safe to use, run and maintain or that their technology is safe from cyberattacks. We can design and model, assess and train company personnel in all aspects of functional & operational safety, along with cyber security threat modelling and risk assessment We can also measure the reliability of human involvement in process automation, or where robotics and human input combine in an operational process. ''
"Our three main offerings are software products, lifecycle engineering services and certification," adds Culbert.
A Limerick native having studied at Limerick Institute of Technology, Culbert started his career in the industrial electrical sector but moved into more of an automation and electrical engineering role, as he progressed and transitioned throughout his career.
He was part of the controls, automation, and electrical maintenance teams in Dell computers before heading off to take up the international position of senior systems engineer within the BP ACG fleet of drilling operational platforms in the Caspian Sea, Azerbaijan, where he spent ten years.
Culbert was responsible for project management, operational and maintenance oversight of all automation, controls, and process engineering within the various sites, along with being the single point accountable for all digital and cyber security onboard these 5th generation drilling cyber platforms, and the safe integration of any engineering works within the drilling package itself..
The opportunity to join a company that has safety embedded in its DNA and is involved in so many diverse sectors was the attractor that led him back to Co Clare in March 2020 to head up exida's new European operation.
Just over a year in the job and still working virtually, albeit with an office in Shannon Airport House in Shannon, Co Clare, Culbert is looking forward to seeing the 'work from home' requirement lifted so that he and his team of safety, software and cyber security engineers can visit their ever-expanding client base. He is also looking forward to meeting the Shannon Chamber team in person and to meeting Chamber companies at networking events.
"It's been a very fulfilling first year in operation, despite most meetings and new linkages being made virtually. We have been working on both large and small projects with our client companies and are fast becoming recognised as a trusted advisor to support client operations at levels.
"Whatever the requirement – functional safety, cybersecurity, automotive or personnel certification; undertaking reviews of functional safety, alarm management or cybersecurity lifecycle implementation; streamlining process safety management work processes or the safety instrumental system functional safety lifecycle; using our development tools to help find design issues early in the complex system development process; or to design a training programme in any of the areas we operate in, our goal will always be to provide the most practical and pragmatic solutions to address the most difficult of challenges presented to our customers. Our Ireland operation will play a huge part in making this happen," adds Culbert.
Check out exida's genesis- here: https://www.youtube.com/watch?v=lyryglFfnOY&t=3s
ENDS
For more information, contact:
Peter Culbert, CFSE – Operations Manager, Senior Safety Engineer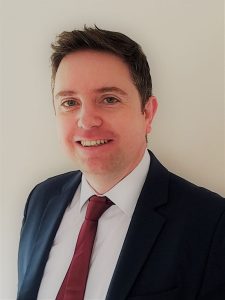 exida Ireland
Suite 11, The Gateway Hub
Shannon Airport House, Shannon, Co Clare
Office: +353 61 513009
Cell: +353 86 0683443