The Luxembourg Ambassador to Ireland, Florence Ensch (left), pictured at Shannon Chamber's offices in Shannon Airport House with Chamber president Eoin Gavin and CEO Helen Downes. Photo by Eamon Ward.
Shannon Chamber is keen to extol the virtues of Shannon to as wide an audience as possible and to identify areas for collaboration that will benefit member companies. In the past few months, the Chamber has opened its doors to visiting delegations from Slovenia, Canada and India and more recently, welcomed Luxembourg's first resident Ambassador to Ireland, Florence Ensch.
The Ambassador was accompanied on her visit by Andre Flammang, deputy head of mission/consul from the Embassy and, as well as stopping at Shannon Airport House to meet Chamber president Eoin Gavin, CEO Helen Downes, and chamber members, she also spent time at Shannon Airport for a meeting with The Shannon Airport Group.
As the Luxembourg Embassy in Dublin is relatively new, opened in August 2022, Ambassador Ensch was keen to explore the potential for developing business, tourism and economic links between Shannon and Luxembourg, given Shannon's strategic location as a gateway to continental Europe. The visit was a precursor to a trade mission, that will link companies from Luxembourg and Ireland being planned by the Embassy in conjunction with the Luxembourg Chamber of Commerce for later this year.
Shannon Chamber chief executive Helen Downes believes visits of this nature are extremely valuable in helping to forge links between countries with similar economies and between European chambers.
"Luxembourg may be one of the smallest European countries but is has the highest standard of living in the EU and has used its outward-looking perspective to make itself a world centre of finance and administration. Its concentration of industry in sectors as diverse as logistics, space, biotechnology, information technology and green technology points to potential areas for collaborative opportunity.
"We are keen to assess where these opportunities lie. Our first action will be to link with the Luxembourg Chamber of Commerce ahead of the planned trade mission and to maintain active dialogue with Ambassador Ensch and her team in Dublin. The visit, which was initiated by a referral from Chambers Ireland, may have been the Ambassador's first to Shannon, but we are assured that it won't be her last. We look forward to taking the collaboration to the next level," added Ms Downes.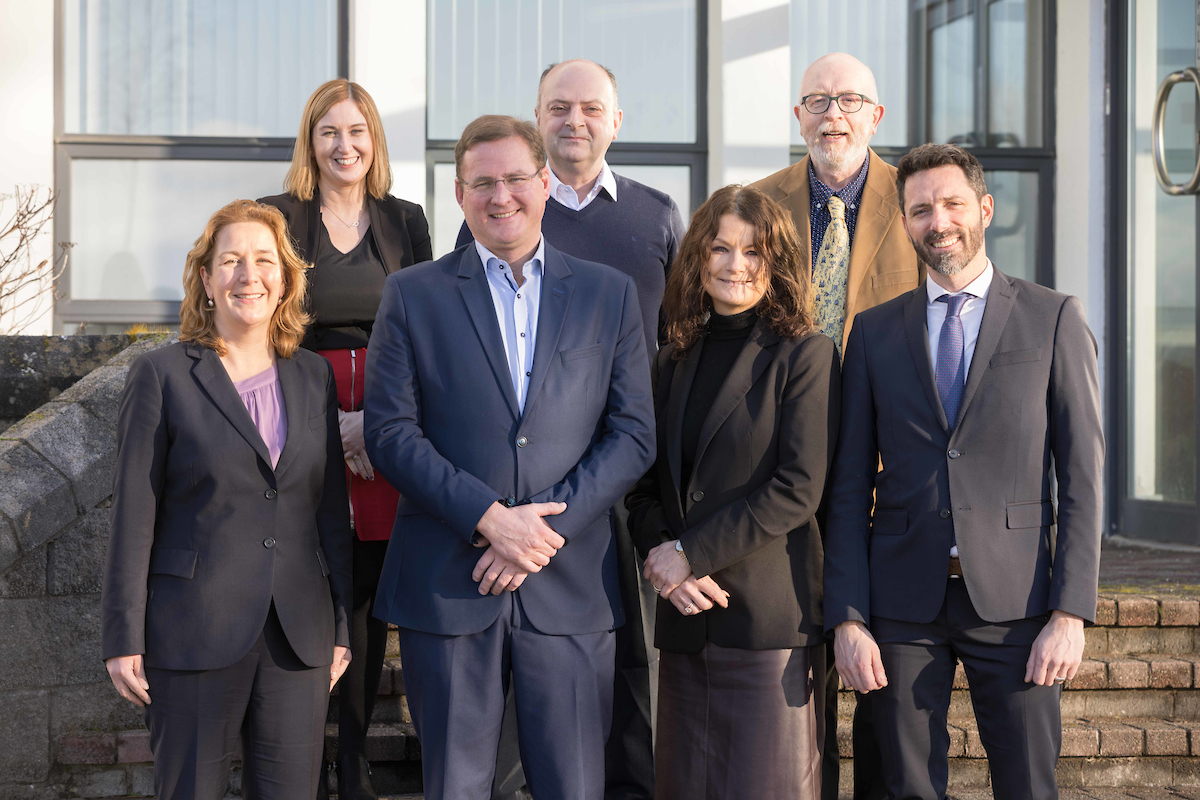 The Luxembourg Ambassador to Ireland Florence Ensch (front left) pictured at Shannon Airport House with (front l-r): Eoin Gavin, president and Helen Downes, chief executive, Shannon Chamber; Andre Flammang, deputy head of mission/consul, the Embassy of Luxembourg. Back (l-r); Lisa Glynn, The Shannon Springs Hotel; Neil O' Keefe, NCH Chemsearch; and Tom Cusack, Airline Cargo Services.