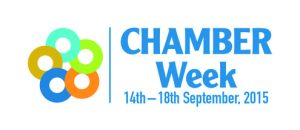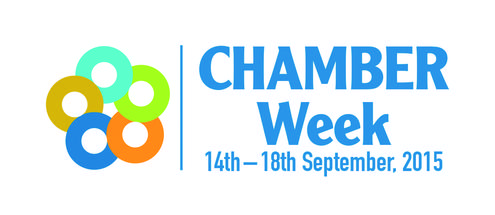 Shannon Chamber is pulling out all the stops to ensure its members and their business colleagues face into the autumn with health and fitness firmly ensconced in their minds.
As part of Chamber Week 2015, which takes place from 14th to 18th of September, the Chamber has invited fitness expert, radio and TV broadcaster, author and columnist, Karl Henry, to make a presentation at Shannon Airport on Thursday, 17 September. The event, which is sponsored by Shannon Airport Duty Free and GECAS, commences at 6pm in the Transit Lounge at the airport.
Encouraging the business community to attend this event, Shannon Chamber's chief executive Helen Downes said: "A lot of people dread the onset of autumn and its association with long, dark nights, and a fear of becoming a couch potato through lack of exercise. Karl Henry is one Ireland's most recognised and leading personal trainers. He's a regular contributor to the Irish Independent and author of four books to date including 'Real Results with Karl Henry', 'Bums Tums and Bingo Wings', 'The Slim Solution' and his most recent book 'Beach, Bums & Tums'. We felt he would be the ideal person to speak to our members and a general business audience plus he would motivate us all to think fit.
"In his two-hour presentation, Karl will share his expert advice on achieving health, fitness & weight management goals.  He will also give key exercise and nutrition guidelines to those seeking to change their body, health, energy, stress levels and overall well-being. Covering exercise techniques, fitness tests, understanding the benefits of low GI foods and the importance of drinking water and more, Karl will show how simple changes can transform our day, bodies and life. It promises to be a very informative and beneficial evening."
Prior booking for this Shannon Chamber event is essential as all attendees will need to bring photo ID with them and, as they will be passing through security, they will also need to ensure that they do not have any sharp items, liquids, pastes or gels in their handbags or pockets. Booking can be made online at https://www.shannonchamber.ie/events/chamber-week-health-and-well-being-seminar-with-health-and-fitness-expert-karl-henry/  . Entry is free of charge.
About Chamber Week
Chamber Week is a week dedicated to showing businesses around the country what their local Chamber has to offer, in terms of doing better business locally, regionally and nationally and giving local businesses the tools to network, to secure new customers, to drive their local economic and social development and providing a strong lobbying voice to Government.