Description
The Mid-West Lean Network has developed considerably since its formation in November 2016. There are now in excess of 100 member companies in the Network, deriving benefits from the 39 Lean-focused workshops and 3 conferences held to date.
This Conference, which is sponsored by Fine Grain Property, has been structured to demonstrate the steps companies are taking to future proof their businesses. It is the culmination of the 2022 calendar of events.
Working to three (3) specific themes – Lean Innovation, Digitisation, and Supply Chain – an impressive line-up of speakers from diverse sectors will outline how lean is shaping their decisions in one of these key themes.
Mike Morrissey, Technology Manager, Analog Devices will base his presentation on: Co-Creation – Accelerating product and technology development
Suzanne Fehily, Global Quality and Continuous Improvement Manager – AMCS will outline: The Whys and the Hows of Digital Transformation
Frank Keane, CEO, Vitalograph Group will advise on: The innovative, competitive, and sustainability benefits of Reshoring
Mary Lynch, HR Manager, Element Six will share her views and experiences of: Hybrid Working and a Culture of Lean – a synchronisation
A3 Project Storyboards' Street Event
A key element of this annual conference is the inclusion of a Lean-related award. This year's award, which is sponsored by LBS Partners, will go to the best A3 project 'storyboard' entered as part of the 'Street Event' element of the conference programme.
The 'Street Event' will include displays of the shortlisted A3 storyboards. Each project storyboard will outline the process the company used to attain a solution for their identified problem, with each milestone recorded and an overall quantifiable benefit derived. The storyboards will outline how the judging criteria – Problem, Process, Milestone, Benefit – were met. Conference attendees will select the winner via an online voting system in the auditorium
Keynote speaker
Peter Cosgrove, Future of Work Expert, Author and Media Commentator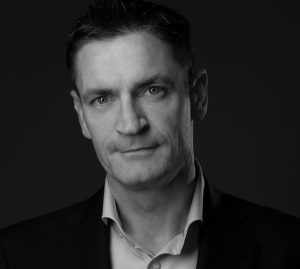 Peter Cosgrove, Managing Director of Futurewise (www.futurewise.ie) is an expert on future trends and a much sought-after speaker and adviser on the future of work. He brings the latest insights and research from across the world of work, technology, diversity and talent and does this in an entertaining, exciting and passionate manner. His messages are delivered through memorable stories and experiences which leave the audience excited, inspired, and informed.
Peter's address will focus on the importance of people to an organisation, culture, creativity, and innovation.
Be Part of it
Click to see full brochure MWLN 2022 Conference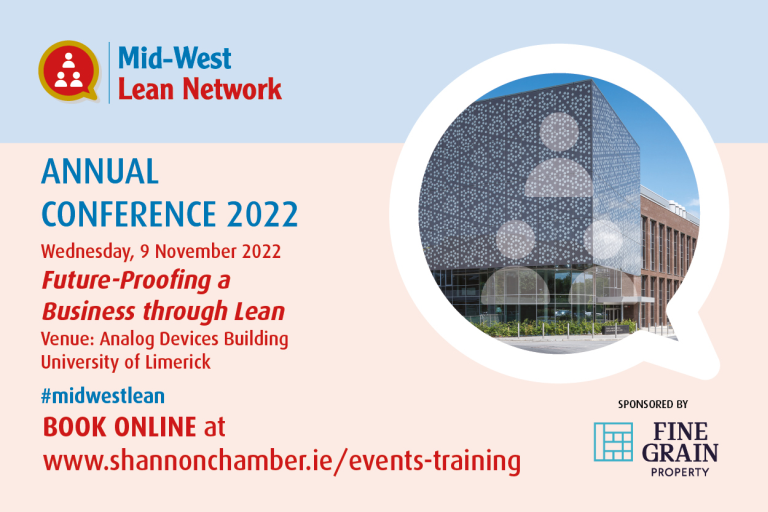 Fees: €80 including refreshments and lunch.
Please book online to secure your place.
If you have any questions or would like to place a group booking please contact Lijana via email lkizaite@shannonchamber.ie