Description
Managing conflict at work is an ongoing challenge for organisations and can be very damaging in the workplace environment. While conflict is a normal part of workplace, one of the key challenges is to take steps to minimise the impact as resolving issues when they do arise is not always a straightforward task.
Conflicts cannot simply be ignored; each situation is unique and requires a thorough understanding of the context of the conflict. What might be a small issue initially turns into a significant problem if not resolved at an early stage. Where conflicts are not addressed effectively, employees may suffer and the disruption caused will add significant cost to the organisation.
This webinar is designed to help organisations better understand issues that can cause conflicts and disputes, such as bullying and harassment, and advice on how best to manage and implement effective disciplinary procedures.
The webinar will also feature some examples and case from the Workplace Relations Commission to help reinforce the guidance and advice.
Who should attend?
HR Practitioners, Senior Managers, Business owners and those tasked with the responsibility for managing change within their organisation.
Presenters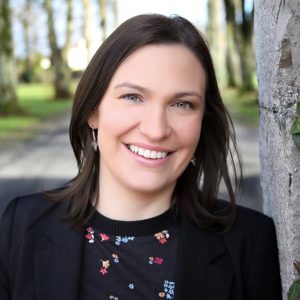 Michelle McDonagh, Senior HR Client Relationship Consultant, Adare Human Resource Management
Michelle Mc Donagh, MSc. HR Strategies, Chartered MCIPD, PGDip Employment Law is an experienced Human Resources and Employment Law practitioner.
Advising and supporting a wide variety of organisations across the private, not for profit and public sector Michelle uses her expertise and strategic focus to analyse organisations and build a tailored HR model to support achievement of the organisational goals. Key areas of focus are organisational design, enhancing critical skills, leadership development and day to day practical Human Resources and Employment Law advices underpinned by a positive employee experience.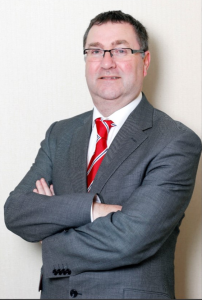 Tommy Cummin, Head of Industrial Relations, Adare Human Resource Management
Tommy Cummins assists unionised Organisations in the design, development and delivery of Organisational change through an Employee Relations framework, including redefinition of established IR processes and introduction of Pay and Reward structures to drive tangible productivity gain within the Organisation.
Tommy worked for over 25 years in a senior HR capacity within diverse multinational organisations such as Fujitsu Microelectronics, IBM and AXA Insurance. His achievements have been recognised within the fields of IR and HR when he was an invited speaker at the previous IRN Conferences and also a Winner of the CIPD Watson Wyatt HR Innovation Award.
This webinar is Free of Charge, but online booking is essential.
The link to join this webinar will be shared via email a day before the event or simply click HERE to join