Pictured at the event in Modular Automation in Shannon (from left): Alan Kelly, manager, Shannon Chamber Skillnet; Vivian Farrell, CEO, Modular Automation; Harriet Cotter, business development manager, Kemmy Business School UL; Joe Leddin, Mid-West Regional Skills Forum manager; Helen Downes, CEO, Shannon Chamber and Padraic McElwee, head of enterprise at Local Enterprise Office Clare. Photo Eamon Ward
The turnout at a Mid-West Regional Skills Forum and Shannon Chamber collaborative event held in Modular Automation in Shannon last week clearly demonstrates that Shannon's workforce clearly understands the importance of continual learning for their employability and career progression.
The event showcased the wide range of part-time, online, and flexible learning courses available in the Mid-West region through the University of Limerick, Technological University of the Shannon, Innopharma, Limerick and Clare Education and Training Board, Griffith College, Clare LEO and Shannon Chamber Skillnet.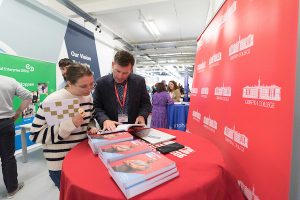 Attendees were drawn from a wide range of companies and from many levels with those organisations.
Joint organisers Helen Downes, chief executive, Shannon Chamber and Mid-West Regional Skills Forum manager Joe Leddin speaking after the event said: "As we saw at a previous event in Ei Electronics, there was excellent rapport between the education and training providers and attendees.
"Bringing education and training on-site into industry although not unique does enable greater engagement and understanding amongst employees of the range of courses on offer particularly short online accredited programmes that can assist with career progression.
"The event was a huge success for attendees internal and external to Modular Automation. It is very evident that upskilling is a key priority for employees and companies and that this type of event brings the training providers closer to the client, enabling them to hear first-hand the benefits of doing the various programmes offered by the providers in the region," added Ms Downes.