Shannon Chamber, on behalf of Limerick Civic Trust (LCT), is delighted to announce that LCT's Autumn Lecture Series will commence in September in the unique setting of St Mary's Cathedral, Limerick.
The event is in conjunction with the Kemmy Business School, Shannon Chamber, Limerick City & County Council and Roadbridge is a six-part series of public lectures to be delivered by internationally renowned commentators and thought leaders in their field.
Event Details for each night:
Lecture time: 8.00pm – 9.30pm
Venue: St Mary's Cathedral, Kings Island, Limerick
Tickets: General Admission €12 per lecture
Student & Member tickets: €8 per lecture
Series ticket – entry to all 6 lectures: €55
Bookings – visit www.eventbrite.ie for online bookings.
Tickets will also be available on the door.
For further information, call 061 313399 or email allison@limerickcivictrust.ie
All proceeds from the series will go towards the Limerick Civic Trusts development of St. Munchin's Church into a museum.
The opening lecture is booked for the 14th of September and will be followed by a series of lectures over the following Thursday evenings. The following speakers have been confirmed for the series:
Thursday 14th September: Stephen Green – former chair of HSBO – moderator Quentin Peel FT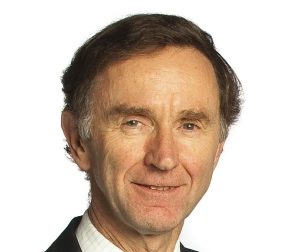 Stephen Green: Stephen Green was educated at Lancing College, Sussex, and at Oxford University where he graduated in 1969 with a BA (First Class Honours) in Politics, Philosophy and Economics. He also obtained a Master's Degree in Political Science from the Massachusetts Institute of Technology in 1975. Lord Green began his career in 1970 with the British Government's Ministry of Overseas Development. In 1977, he joined McKinsey & Co Inc., management consultants, with whom he undertook assignments in Europe, North America and the Middle East. He joined The Hong Kong and Shanghai Banking Corporation in 1982. In 1998, he was appointed to the Board of HSBC Holdings plc as an Executive Director. He became Group Chief Executive in 2003 and Group Chairman 2006. He retired from HSBC in December 2010.
Lord Green was Chairman of the British Bankers' Association from 2006 to 2010. He also served as a Trustee of the British Museum. He served as a non-executive director of BASF until 2010. He is Chairman of the Natural History Museum, Chairman of Asia House and President of the Institute of Export.
Tickets available at: https://www.eventbrite.ie/e/autumn-lecture-series-stephen-green-former-chair-of-hbos-tickets-36857224952?aff=es2
Thursday 21st September: Shaykh Dr. Umar Al-Qadri, Chair Irish Muslim Peace & Integration Council (IMPIC) – moderator Professor John O'Brennan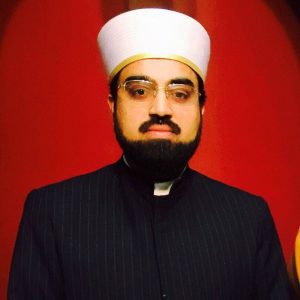 Shaykh Dr. Umar Al-Qadri: Shaykh Dr. Umar Al-Qadri is the Ameer/ Head-Imam of Al-Mustafa Islamic Educational & Cultural Centre Ireland. The Shaykh was born in a scholarly family with his father being the famous scholar Shaykh Mehr Ali Qadri. Shaykh Umar Al-Qadri was brought up in the Netherlands before travelling to Pakistan for traditional Islamic education along with Secular education. He completed his Masters (Shahadah Al-Alamiyyah) in Islamic Sciences from Jamia Islamia Minhaj-ul-Quran.
The Shaykh is a gifted and prolific speaker and his lectures are shown globally. Shaykh Umar Al-Qadri lectures regularly in various Irish mosques, Muslim community centres, colleges and universities including the Irish School of Ecumenics about Islam and contemporary issues. He has led the Muslim Community in Dublin since 2004 and represents the Muslim community in Ireland in various governmental and non-governmental bodies and organisations, Shaykh Al-Qadri is the Founding Chair of Irish Muslim Peace & Integration Council, an NGO promoting Peace and Integration in Ireland. The Shaykh is also the Founding Member of Irish Council of Imams.
Tickets available at: https://www.eventbrite.ie/e/autumn-lecture-series-shaykh-dr-umar-al-qadri-chair-irish-muslim-peace-integration-council-impic-tickets-36857493756?aff=es2
Thursday 28th September: Jodie Ginsberg – Censorship Index – moderator
"How censorship stifles debate and undermines the tenets of a free and democratic societies".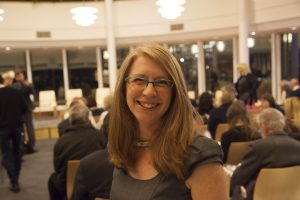 Jodie Ginsberg: Jodie is Chief Executive of Index on Censorship, an international non-profit organisation that publishes work by censored writers and artists and campaigns for free expression worldwide. A former foreign correspondent and business journalist, Jodie worked for more than a decade for Reuters news agency in South Africa and Ireland and as Reuters' Bureau Chief in London. In 2012, Jodie set up the Reuters 'press gang' initiative – a journalism workshop for young people in the communities around Canary Wharf. Jodie has also worked as Head of Communications for Camfed, an education charity that supports girls and young women in Africa through education and at think tank Demos.
Tickets available at: https://www.eventbrite.ie/e/autumn-lecture-series-jodie-ginsberg-index-on-censorship-tickets-36857687335?aff=es2
Thursday 5th October: Simon Carswell – Irish Times – moderator Dr Michele O'Dwyer KBS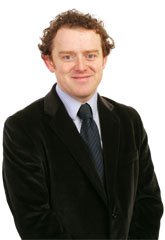 Simon Carswell: Simon Carswell is a Correspondent with The Irish Times. He was the newspaper's Washington Correspondent from 2013 to 2017 covering Barack Obama's second term in the White House, the 2016 US presidential election and the rise of Donald Trump. Prior to his move to the US, he was Finance Correspondent from 2007 to 2012, reporting on the Irish financial crash and economic crisis. He was named National Journalist of the Year 2011 by the National Newspapers of Ireland for his coverage of the crisis. He is the author of Something Rotten: Irish Banking Scandals, published by Gill & Macmillan in 2006, and Anglo Republic: Inside The Bank That Broke Ireland, a bestseller published by Penguin Ireland in 2011. Since returning from the US he has reported on Brexit, the UK general election and the terror attack on the Manchester Arena. He previously worked at The Sunday Business Post from 1999 to 2007 where he was News Reporter and News Editor. He grew up in Limerick and attended Crescent College before moving on to Trinity College Dublin where he studied history and Dublin Institute of Technology where he received his Masters in Journalism. He is a regular contributor to television and radio.
Tickets available at: https://www.eventbrite.ie/e/autumn-lecture-series-simon-carswell-irish-times-tickets-36858235976?aff=es2
Thursday 12th October: Ian Richie – International architect (The Spire). – moderator Prof. Vincent Cunnan LIT
"On the Rim of Reason: The pulse from edge to the centre and out again".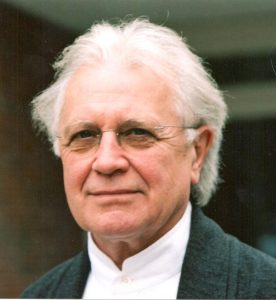 Ian Ritchie graduated with distinction from the PCL, London (University of Westminster), and worked with Norman Foster (1972-76), founded Chrysalis Architects (1979-81), worked at Arup's Lightweight Structures Group (1978-81) before creating Ian Ritchie Architects in London in 1981.
His architectural practice has realised many landmark projects throughout Europe and the UK including the Reina Sofia Museum of Modern Art Glass Towers in Madrid, the Leipzig Glass Hall, EdF Pylons and the Dublin Spire. His practice has won more than 70 awards, including the Iritecna Prize for Europe and the Commonwealth Association of Architects Award for the Advancement of Architecture, and has been shortlisted four times for the RIBA Stirling Prize.
He regularly chairs international juries, including the Stirling Prize and Les Jeunes Albums France. He is currently a governor of the Royal Shakespeare Company (2000 – ), advisor to the Ove Arup Foundation (2000- ), Backstage Trust (2012- ) and Dean School of Architecture Design & Construction University of Greenwich (2011- ).
In 2000 he was awarded a CBE, and became the sole foreign architect to receive the French Academie d'Architecture Grand Silver Medal for Innovation.
Tickets available at: https://www.eventbrite.ie/e/autumn-lecture-series-ian-richie-international-architect-tickets-36858430558?aff=es2
Thursday 19th October: Roger Medalin International regeneration Architect. – moderator Dr Philip O'Regan.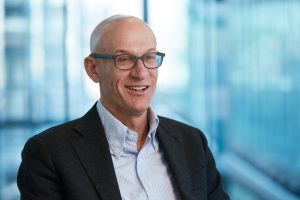 Roger Madelin: Over the past 30 years he has lead major property development projects in several towns and cities and is going to talk to us about his experiences of working with political leaders, public sector administrations and communities. 'Changing the physical environment is a privilege, changing the social, environmental and economic nature of those places comes with responsibility'.
Roger has been involved in proposals and projects in Edinburgh, Manchester, Birmingham, Bristol, Reading and London. He is best known for being the CEO of Argent Group PLC which was selected in 2000 as the developer for 67 acres of railway land between and to the north of King's Cross and St. Pancras Stations. The largest city centre development project in Europe.
At British Land where Roger joined in February 2016, he has found a FTSE 100 company quietly doing and very much supporting much of the good community and environmental work that he had promoted at Argent.
Tickets available at: https://www.eventbrite.ie/e/autumn-lecture-series-roger-madelin-international-regeneration-architect-tickets-36858553927?aff=es2