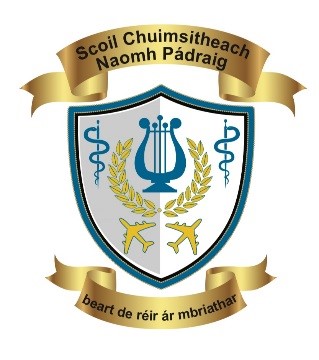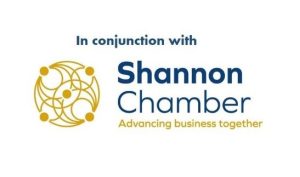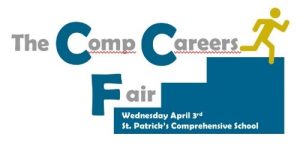 St. Patrick's Comprehensive School will be hosting a Careers Fair on Wednesday 3rd of April 2019 from 4-7pm. The Comp Careers Fair will include leading institutions of further education, established national and international businesses and leaders in the delivery of apprentice programmes. Together we will give our students, past and present, and the wider community information regarding courses and job opportunities available.
Established in 1966 as Ireland's first Comprehensive School, St. Patrick's/The Comp has a long tradition in innovation and development. St. Patrick's has played an integral role in the growth and development of Shannon as a centre of economic growth and as a community. In keeping with this long and proud tradition we are introducing this exciting and innovative initiative to further our links with our local and wider community and to enhance the educational opportunities and experiences of the young people of Shannon and its environs. We are passionate about providing a range of options to our students to further assist them with their future prospects. We are equally delighted to share our ambition and drive with our local community and its surroundings.
We are excited to be working closely with Shannon Chamber of Commerce, which promotes Shannon as a centre of innovation, creativity and commerce and whose aim is to stimulate and facilitate the growth and development of Shannon and its environs. The shared vision of St Patrick's Comprehensive School and The Shannon Chamber of Commerce allows us to provide our students and parents with this unique opportunity right in the centre of Shannon.
Included in our up to forty exhibitors will be leaders in the aviation, ICT, manufacturing, medical and pharmaceutical industries. They will be joined by experts from national universities, colleges, ITs, apprenticeships, ETB, recruitment agencies, army and the Gardaí.
If you, your business or your institution would like to join us for this exciting and ground-breaking event, please register your details at media@scnp.ie before March 27th.