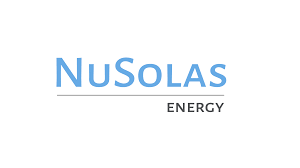 NuSolas is a SEAI certified solar installation company serving nationwide with a team of highly experienced and qualifiedinstallers. We are a full-service renewable energy company that provides a complete solar solution with tailored designs, high-end solar products and installations of high-quality solar systems. Furthermore, we love to share our solar energy knowledge on grants, environmental benefits and details on all the options available.
Our goal is to provide and deliver a positive experience for all our customers, from the first step to the last step. We arecommitted to deliver solar products and services on time and within budget.
Household: Clean and Affordable energy for home
Power Technology makes solar simple for homeowners looking to harness the power of the sun.
NuSolas Home Energy provide a holistic approach through a combination of Solar Modules, Hybrid Energy Controllers and
Data Monitoring. Residential solar power systems are a fantastic investment if you desire to reduce your home's monthly
power cost, and run your home on zero-emission energy.
Our team is experienced in delivering quality solar power systems for Irish homes.
Commercial: Go Solar with your Business
At NuSolas, we know that your business requires a system that you can rely on, year-in, year-out. We use only the highest
quality hardware, we provide unparalleled servicing, comprehensive performance guarantee for every installation and
advanced monitoring.
Agriculture : Your land, Your sun, Your savings
Solar is an ideal technology for farmers with endless rooftops and fields of unused land, farms are ideal locations for small,
medium or large Solar PV system with payback period in as little as 3 years, it can counterbalanced daily energy
consumption and assist to protect your business against future rises in electricity costs.
Our EPC team specializes in Power Purchase agreement (PPA) tailored to suit your requirement. We have commissioned
various projects internationally and have team & structure to meet your needs.
School & Universities – Inspire next generation
Empowering the next generation to fight climate change
Students are the future of the country and schools & universities are at the forefront of changing the way we move forward
as a country. Solar is a smart solution that can enable School & Universities to reduce costs while increasing the
awareness of renewable energy among their students. Schools & Universities often consume large amounts of energy
during daytime class hours, which makes solar ideal for School & Universities.