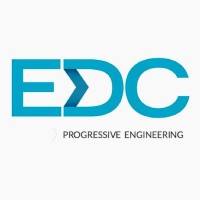 EDC is a truly progressive consulting engineering firm. We are industry innovators, striving to deliver the most striking and dynamic work possible for our clients. EDC is recognised throughout the industry as being at the forefront of sustainable design and as a consultancy, it is a way of thinking that we promote and encourage across all design teams.
Our expertise in value engineering ensures that we focus on reducing costs without compromising design quality. We 2 appreciate that the key to this is ensuring that this is done most efficiently possible, giving the greatest benefit to you and your delivery team partners.
As pioneers in the design of low-energy, high-performance buildings and systems, EDC fully supports the importance placed on sustainability and welcomes the challenges this presents. We are first BIM Level 2 Certified Consultancy in the UK and Ireland. EDC delivers projects from our four offices in Ireland – Cork Dublin & Limerick and our UK office based in London. EDC has also seen significant expansion overseas in the African Market.
Services
Mechanical
Electrical and Plumbing
Building Services
Consulting Engineers