Description
Shannon Chamber is delighted that renowned academic and author, Margaret Heffernan, who was recommended to us by Verne Harnish, has accepted our invitation to present at this webinar.
Drawing on her new book UNCHARTED, published just weeks before lockdown, Margaret will look at how companies have weathered existential crises in the past, how preparedness meets planning and the perils of tying everything to efficiency. Adaptation, flexibility and strong investment in people is key to building organisations that can weather and prosper in the storms of today — and tomorrow.
To quote Margaret: "The 3-legged stool of management used to be Forecast/Plan/Execute. But these days the very best forecasters don't think they can see accurately more than 400 days out; for the less skilled of us, the horizon is just 150 days. Kiss goodbye to your 3- or 5-year plan!"
Uncertainty is here to stay and with it must come a new kind of leadership and a different definition of success.
Reviewers of her latest book have described it as ' a fascinating read that leaves the reader better equipped to handle the uncertainties of life' and, 'it highlights how important to our futures it is to think freely, to approach the world with deep intellectual curiosity and an open mind. As the COVID-19 pandemic is changing our lives, the tasks of imagining different futures together has become even more urgent'.
This promises to be a most enlightening and motivational webinar.
Speaker Profile: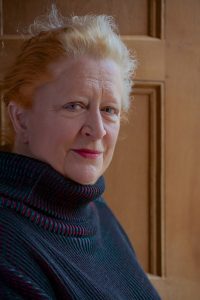 Dr. Margaret Heffernan produced programmes for the BBC for 13 years. She then moved to the US where she spearheaded multimedia productions for Intuit, The Learning Company and Standard&Poors. She was Chief Executive of InfoMation Corporation, ZineZone Corporation and then iCast Corporation, was named one of the "Top 25" by Streaming Media magazine and one of the "Top 100 Media Executives" by The Hollywood Reporter.
The author of six books, Margaret's third book, Willful Blindness : Why We Ignore the Obvious at our Peril was named one of the most important business books of the decade by the Financial Times. In 2015, she was awarded the Transmission Prize for A Bigger Prize: Why Competition isn't Everything and How We Do Better, described as "meticulously researched…engagingly written…universally relevant and hard to fault." Her TED talks have been seen by over twelve million people and in 2015 TED published Beyond Measure: The Big Impact of Small Changes. Her most recent book, Uncharted: How to map the future was published in 2020. She is a Professor of Practice at the University of Bath, Lead Faculty for the Forward Institute's Responsible Leadership Programme and, through Merryck & Co., mentors CEOs and senior executives of major global organizations. She holds an honorary doctorate from the University of Bath and continues to write for the Financial Times and the Huffington Post. www.mheffernan.com
Please book and pay online to secure your place.
The link to access webinar will be sent to you directly 24 hours before the event.