Description
A top legal specialist has warned of the serious and evolving data protection risks facing employers and employees in the post-COVID employment landscape.
Michael Murphy, partner with leading corporate law firm Holmes, will speak at this GDPR-focused event. He will be joined by Garrett O'Neill, assistant Commissioner with the Data Protection Commission Ireland.
Mr Murphy will share his insight and the firm's expertise in advising corporate clients on the high-stake risks and mitigating efforts that CEOs should familiarize themselves with in order to avoid cyber crime such as the catastrophic hacking that recently brought the HSE to its knees.
He will examine ways in which employers can protect both their employees and their business' personal data from attack and what to do if an attack does happen so as that employers can mitigate the risks as much as possible.
Garrett O'Neill, head of private sector and financial consultation section in the Data Protection Commission will give very a insightful presentation with real-life examples of data breaches and the fall-outs from such breaches.
This is a very relevant topic in the current climate given the increasing emphasis on data security.
Presenters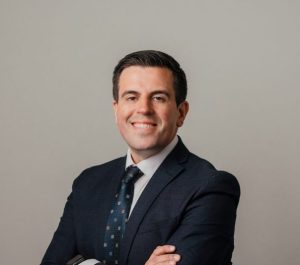 Michael Murphy, Partner, Holmes. He joined the firm in 2009 and specialises in professional negligence litigation and dispute resolution. He leads our Healthcare, Pharma and Lifescience group.
Practising in the non-jury area, Michael works with particular emphasis on professional indemnity, having experience in negligence cases involving architects, engineers, solicitors, barristers and insurance brokers, as well as claims against directors and officers. He has considerable experience of assessing liability and quantum issues, including the 'no transaction' principle. He advises insurers on coverage matters, particularly for regulated professions, advising on the solicitors' Minimum Terms and Conditions, surveyors' RICS Minimum Terms and accountants' CARB Minimum Approved Policy Wording. Specialising in delivering efficient services and, where necessary, innovative solutions, Michael applies these skills to challenging financial lines claims.
Michael also deals with personal injuries litigation in relation to both public liability and employers' liability claims. With significant expertise in advising clients on complex liability and quantum issues in such cases, he also frequently resolves cases without the input of counsel where appropriate. In both the non-jury and personal injury spheres he has experience in dealing with litigation against construction companies, private companies and health service providers. Read more HERE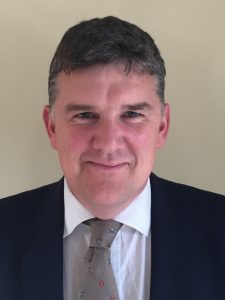 Garrett O'Neill is Head of Consultation in the Private & Financial sector in the Data Protection Commission. He is an experienced Assistant Commissioner with a demonstrated history of working as a Solicitor in the public and private sectors. Skilled in advising on all data protection compliance issues to the Insurance, Banking, Retail, Telecommunications, State agencies etcetera. He is also a member of the Financial Matters Working Group in the EDPB.
This webinar is Free of Charge, but online booking is essential.
The link to join this webinar will be shared via email a day before the event or simply CLICK HERE to join