Description
Claire Tuohy, Solicitor, will discuss estate and succession planning, and how both types of planning are essential to ensure the orderly transfer of your personal and business assets to the next generation both in this lifetime and in death. For succession planning to be effective, it is important that all parties in the transfer are involved, and that both tax and legal advice is sought as part of the planning process.
Claire will discuss the legal implementation of estate plans using wills, lifetime gifts, family partnerships and various forms of trust structures. Claire will discuss the capital tax issues that arise on Inter Vivos, as well as transfers and highlight the tax reliefs and exemptions that are available. Claire will also discuss planning for incapacity using Enduring Powers of Attorney.
What is Estate Planning?
Estate planning generally focuses on passing wealth onto the next generation effectively. Without a plan in place, settling the affairs of an estate can have a long and costly impact on those that are left behind. Estate planning allows you to decide how assets will be distributed in the future.
What is Succession Planning?
Succession planning is a vital aspect of the long-term strategy of most Irish companies. Working with your financial advisor HOMS Assist can help implement an effective succession plan for your company, ensuring the tax-efficient transfer of your assets and/or your business to the next generation.
Meet Presenter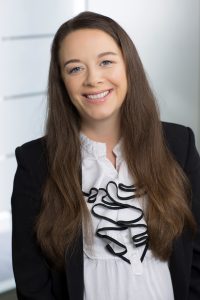 Claire Touhy is a dual-qualified solicitor specialising in the areas of wills, probate and trusts in Ireland and the United Kingdom. Having worked in a top tier law firm in the UK, Claire has a special insight into international estates, and, cross border estate issues between the UK and Ireland. She is a Committee Member and current Member Secretary of the Society of Trust and Estate Practitioners Ireland (STEP) Ireland branch.
More information about Claire HERE
This webinar is Free of Charge, but online booking is essential.
We will share the Zoom link to join webinar a day before the event.