Description
Michael Murphy, partner with leading corporate law firm Holmes, will speak at this GDPR-focused event
Data is likely to less security where there is hybrid working. Hybrid working is different from working from home on a full-time basis as employees will be moving around more, which means there is a greater risk of data and information being lost or getting into the wrong hands. Those practices that have kept the business safe may need to be adjusted to address additional risks.
Mr Murphy will share his insight and cover this subject in his presentation:
The importance of good governance in ensuring that your company has an adequate data security and protection strategy;
Reviewing your data supply chain: who has the data, where is the risk, how are you planning and preparing for the unexpected;
When disaster strikes: what you need to do and when in order to protect your company from regulatory risk, litigation threat and reputational damage;
Learning lessons and avoiding the same mistakes: updating and embedding your data security and protection strategy throughout your organisation.
Holmes legal team includes specialists in data protection and privacy law, which enables us to advise on GDPR compliance including commercial contracts, policies and procedures, data breaches, subject access requests and privacy issues.
Presenters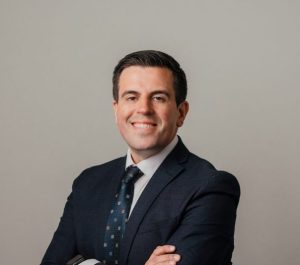 Michael Murphy, Partner, Holmes. He joined the firm in 2009 and specialises in professional negligence litigation and dispute resolution. He leads our Healthcare, Pharma and Lifescience group.
Practising in the non-jury area, Michael works with particular emphasis on professional indemnity, having experience in negligence cases involving architects, engineers, solicitors, barristers and insurance brokers, as well as claims against directors and officers. He has considerable experience of assessing liability and quantum issues, including the 'no transaction' principle. He advises insurers on coverage matters, particularly for regulated professions, advising on the solicitors' Minimum Terms and Conditions, surveyors' RICS Minimum Terms and accountants' CARB Minimum Approved Policy Wording. Specialising in delivering efficient services and, where necessary, innovative solutions, Michael applies these skills to challenging financial lines claims.
Michael also deals with personal injuries litigation in relation to both public liability and employers' liability claims. With significant expertise in advising clients on complex liability and quantum issues in such cases, he also frequently resolves cases without the input of counsel where appropriate. In both the non-jury and personal injury spheres he has experience in dealing with litigation against construction companies, private companies and health service providers. Read more HERE
This webinar is Free of Charge, but online booking is essential.
The link to join this webinar will be shared via email a day before the event.
Join Zoom Meeting
https://us02web.zoom.us/j/84764315135?pwd=VkhzUzBCQ04rMHJjeVdGME1DL2tPZz09
Meeting ID: 847 6431 5135
Passcode: 101214