Description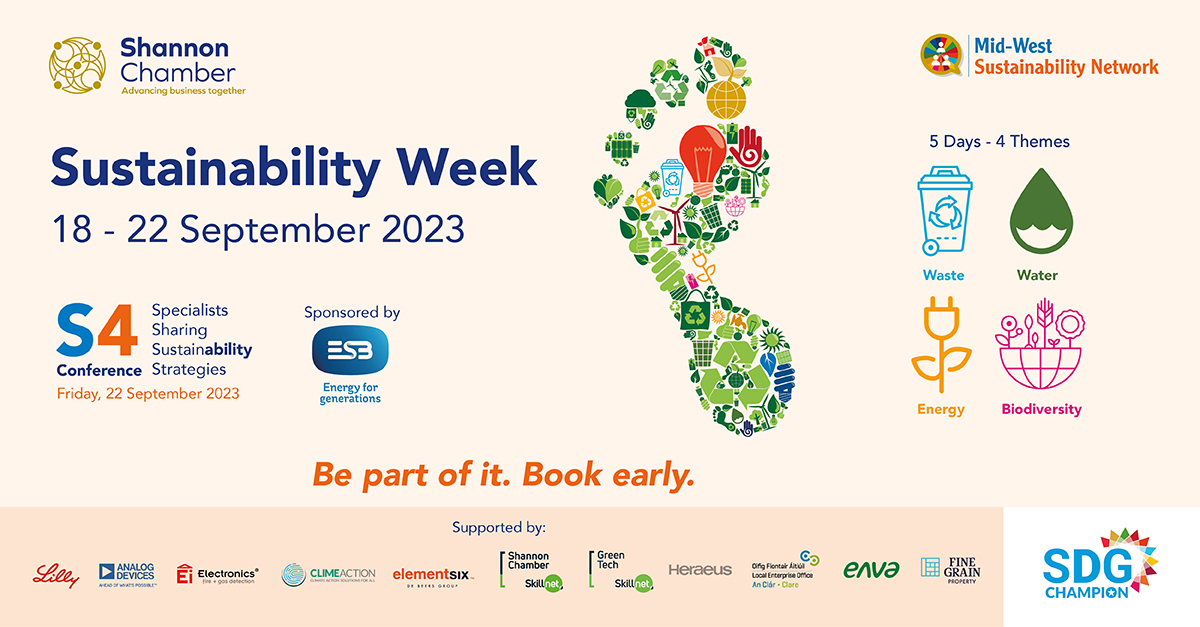 Day 2 of Sustainability Week focuses on Sustainable Development Goal 6 (SDG 6), a global goal set by the United Nations to ensure clean water and sanitation for all. It covers various aspects of water and sanitation, such as availability, quality, management, wastewater, ecosystems and governance.
Join us for Water Wisdom: Empowering Businesses in Shannon to Become Stewards for our Future, an enlightening one-hour online water stewardship talk hosted by Uisce Éireann, featuring two esteemed speakers, Christine Crawford and Steve Brown
Christine Crawford, leading the Uisce Éireann Water Stewardship Programme, will guide us through the importance of collective efforts in safeguarding water resources. She will highlight the positive impact we can all have through an introduction to the Uisce Éireann Water Stewardship Programme.
By attending this talk, you will gain practical tips and a deeper understanding of how to become a water steward in your own community. Together, we can make a significant difference in conserving water and ensuring its availability for future generations.
Don't miss this incredible opportunity to learn from industry leaders and become part of a movement that aims to create a sustainable water future. Sign up now for our one-hour online talk with Christine Crawford and Steve Brown and be inspired to become a water steward in your own right.
For more information on water stewardship, please visit water.ie/stewardship
Join via Zoom
https://us02web.zoom.us/j/89165110828?pwd=Q1prUkM2Nzh2YVl3N2s3azAyeGR2QT09
Meeting ID: 891 6511 0828
Passcode: 527257
Meet the Speakers: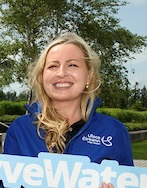 Christine Crawford
Christine Crawford is a marketing and communications expert with over 20 years of experience in the field. Holding a Masters degree in Mass Communication from the esteemed Walter Cronkite School of Journalism at Arizona State University, she possesses a deep understanding of effective messaging and impactful storytelling.
Currently, Christine is leading the Uisce Eireann Water Stewardship Programme, where she develops initiatives towards sustainable water management. Her dedication to sustainable practices extends beyond water stewardship, as she has also served as a Chairperson for the SEAI National Energy conference, playing a vital role in shaping discussions and strategies for a greener future.
Christine has been invited to speak at numerous sustainability events, including the prestigious Climate Ready Academy, where she has shared her insights on driving change and inspiring action towards environmental sustainability. Her expertise in the field has been recognised by several organisations, including her involvement as a Steering Group Committee Member for the government's Climate Toolkit 4 Business.
Prior to her current role, Christine worked for Enterprise Ireland and previously made significant contributions to sustainable development through her work at the World Wildlife Fund (WWF). These experiences have strengthened her deep-rooted passion for creating positive change through effective marketing and communications.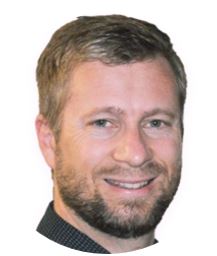 Steve Brown – Lead Tutor with the award winning Uisce Eireann, Lean & Green Skillnet Certified Water Steward Programmme in Ireland.
Steve has supported hundreds of Irish firms who have completed the programme to date and has extensive experience in water stewardship, international certification schemes and helping both large and small firms navigate the challenges and opportunities presented by climate change and water.
This session is free of charge and will be delivered online via Zoom.
Please book online to secure your place.
Join via Zoom
https://us02web.zoom.us/j/89165110828?pwd=Q1prUkM2Nzh2YVl3N2s3azAyeGR2QT09
Meeting ID: 891 6511 0828
Passcode: 527257