Description
Climate change and sustainability are high-agenda topics today with individuals and companies striving to initiate strategies at an individual and business level to protect the environment.
Shannon Chamber is delighted to put the spotlight on this very critical topic and to have secured Circular Economy Author | Speaker | Consultant | Coach and Founder and Director of Rethink Global, Catherine Weetman MSc FRSA FCILT to address members on her specialist topic – The Circular Economy

Catherine is an international speaker, workshop facilitator, coach, and consultant who helps businesses, social enterprises and community groups to use circular economy approaches to build a better world.
During this webinar Catherine will explain what the circular economy is (spoiler alert – it's much more than recycling!). Why do we need to go circular? She will explain the risks and headwinds facing 'business as usual', including resource pressures, carbon and biodiversity footprints.
She will outline the 3 key circular economy strategies for business, with examples from a range of industry sectors and how they create value for people, planet and business.
This is a not-to-be missed webinar.
Please book online to secure your place or join via Zoom link -> HERE
Presenter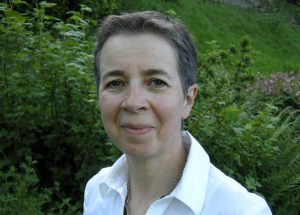 Catherine Weetman works with entrepreneurs, business leaders and communities, helping them move towards a circular, regenerative and fair economy. She founded Rethink Global in 2013 and is fascinated by the 'sweet spot' where strategy, supply chain and sustainability come together. She hosts the Circular Economy Podcast, is a Mentor and Group Leader for the Circular Economy Club, and a member of the advisory board for UKMSN.
Catherine's award-winning A Circular Economy Handbook: How to Build a More Resilient, Competitive and Sustainable Business is published by Kogan Page. The book explains the what, why and how of the circular economy, and the latest edition includes a new chapter on packaging, over 100 extra examples, and many more updates to help people use the circular economy to create profitable, resilient, sustainable businesses.
Catherine qualified as an Industrial Engineer and began her career in garment manufacturing, before moving onto logistics solution design, project management, business intelligence and supply chain consulting, including senior roles with Tesco, Kellogg's and DHL Supply Chain. In 2010, frustrated by the lack of awareness and ambition for a future-fit approach to climate, resources and ecosystem restoration, she began to focus on sustainability and the circular economy.
She is a Fellow of the Chartered Institute of Logistics and Transport (CILT), a Fellow of The RSA (Royal Society for the encouragement of Arts, Manufactures and Commerce), a university lecturer and has a Master's degree from Cranfield University. Catherine's awards include the Director's Prize for Outstanding Achievement at Cranfield Centre for Logistics and Transportation, Dissertation of the Year from the CILT, and the British Clothing Industries Association Business Fellowship Award.
Please book online to secure your place or join via Zoom link -> HERE