Description
Whilst technology is impacting how we work on many levels, it is also opening up many new possibilities. So what does the future of work hold for us as individuals, for the environments in which we operate and work within and for how we make decisions?
This Conference and associated workshop will not only expand this conversation it will challenge your thinking and that of your business also.
Shannon Chamber is delighted to have secured the amazing 'Sophie Hackford' as our keynote speaker. Sophie is a futurist and technologist and her work is incredibly captivating and mind blowing. Sophie travels the world visiting inventors, makers, hackers and science and space communities.
Keynote Speaker – Sophie Hackford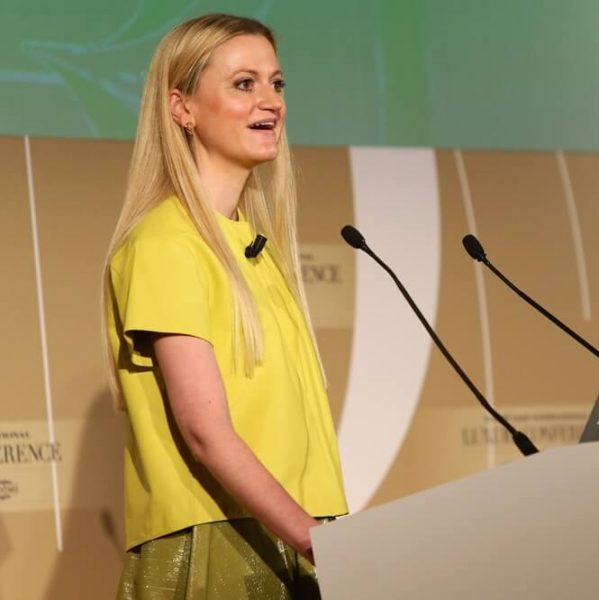 Futurist Sophie Hackford https://sophiehackford.com/ will take us on an incredible whistle-stop tour of science and technology breakthroughs from around the world and give us an insight into the technologies that are shaping the future of our organisations and our people. She will be joined by a panel of guest speakers from a range of business sectors who will share their views on planning for a new, and in many ways, an unforeseen technologically-impacted future…in other words…this is a must-attend event for everyone in business, particularly for managers of people.
Agenda
07.30am: Registration and light refreshments
08.30am: Mixing & Matching Ideas
FERGAL BROPHY, Entrepreneurial Specialist, UCD Innovation Academy
09.35am: Best in class practices across organisations in preparing for the Workplaces of the Future
JOHN RYAN, CEO, Great Place to Work in Ireland
10.30am: Coffee and Networking
11.00am: The Changing and Challenging World of HR and its impact on recruitment, learning and development and, flexible working
PANEL DISCUSSION
Gillian Power, HR Manager, Lufthansa Technik Turbine Shannon
Jemma Carty, HR Site Lead, DELL Technologies
Sarah McDonough, Director, Atomic DNA
Deirdre Bennett, Director of HR, Chanelle Group
11.45am: The Endless Possibilities of Technological Progress
Keynote Address by
SOPHIE HACKFORD, Futurist, Business Builder and Speaker
12.45pm: Q&A
13.00pm: Lunch & Networking
14.15pm: Interactive workshop with Fergal Brophy 'Design Thinking'
In a highly interactive afternoon workshop, conference delegates will hear how creativity and innovation, once primarily associated with product development, must now be promoted by HR practitioners and business owners as a cross-functional activity involving the use of novel techniques such as 'Design Thinking' within companies. Fergal Brophy, Entrepreneurial Specialist at UCD Innovation Academy and an authority on Design Thinking, will explain the concept, which consists of a human-centred, solution-based design approach.
16.30pm: Closing remarks
For more information or to book a corporate table email lkizaite@shannonchamber.ie or call 061 360 611