Description
Shannon Chamber is delighted to welcome John Slattery – the Co Clare-born head of the commercial aviation arm of Brazilian aircraft manufacturer Embraer – to address members at the Shannon Chamber's Lunch in Dromoland Castle Hotel.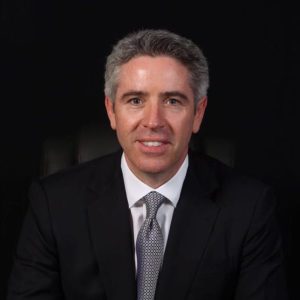 John is President & Chief Executive Officer of Embraer Commercial Aviation and EVP at Embraer S.A.
John joined Embraer in 2011 as Vice President, responsible for Customer Finance, Asset & Risk Management. The following year John was appointed SVP and Chief Commercial Officer, taking on broader executive responsibilities incorporating worldwide sales of commercial aircraft and services. In 2016 John was appointed President & CEO of Embraer Commercial Aviation and, as an EVP, joined the management board of Embraer S.A.
Prior to joining Embraer, John spent fifteen years in executive roles at various leading commercial aerospace advisory, leasing, and banking organizations. Of note, in 2001, John was a co-founder of RBS Aviation Capital (now SMBC Aviation Capital; at the time the world´s third largest lessor) and the firm's Managing Director in New York, responsible for leading the bank's commercial aircraft leasing and asset-backed lending to airline customers across the Americas.