Description
This joint briefing with
Ireland Canada Business Association (ICBA)

will showcase the strength of the economic relationship between Ireland and Canada within the context of the imminent ratification of CETA – the new trade agreement between the EU and Canada, which cuts tariffs and makes it easier to export goods and services, benefitting people and businesses in both the EU and Canada.
It will highlight Ireland's relationship with Canada and the strengths and attractiveness of both the Shannon and Canadian economies from the perspective of:
the Shannon region as a location for current and future Canadian investment; and

Canada as an export market for Chamber member companies
The panel of presenters will include:
Joanne McEnteggart, MD of IQ-EQ and Vice Chair of ICBA

Robert Shine, Managing Director, Samco Agricultural Manufacturing Ltd

Pearse Conaty, Head of Fixed Income at Bank of Ireland Markets & Treasury

Suzanne Drisdelle, Senior Trade Commissioner, Embassy of Canada to Ireland
Presenters: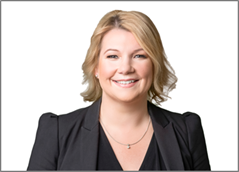 Joanne McEnteggart is Managing Director of IQ-EQ in Ireland & Vice Chair of the Ireland Canada Business Association . IQ-EQ is the world's fourth largest independent investor services group, offering a comprehensive range of compliance, administration, asset and advisory services to global companies, investment funds, family offices and private clients operating worldwide. As well as managing the day-to-day operations of IQ-EQ's Shannon and Dublin offices, Joanne plays a key role in developing the company's corporate services segment across its global network. "In a sentence, we help people develop their businesses internationally and provide them with turnkey solutions in the jurisdictions in which we operate".
Joanne holds a degree in business and law, has trained as an accountant and worked with a Big Four auditing company. She is a Fellow of the Association of Chartered Certified Accountants, a member of the Institute of Directors and the Irish Debt Securities Association.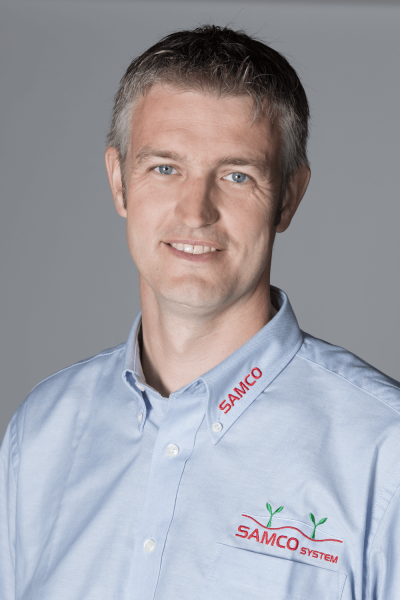 Robert Shine MD of Samco Agricultural Manufacturing graduated from Tralee IT with a Diploma in Agricultural Engineering in 2001. He returned from college to begin full-time employment in Samco, designing Samco maize drills on a 2D Auto CAD system. Robert has worked alongside his father for many years which has seen Samco develop into a large export company. In recent months, Samco has moved into their new purpose-built manufacturing building. On site they are designing and manufacturing machines for new and current markets, developing their in-house R&D departments and also extruding degradable films for use in the agricultural and food markets around the world. Over the past twenty years, the business has increased from 20 to 50 employees and turnover has increased steadily from 2 million euros to roughly 11 million euros.
Samco design and manufacture bespoke agricultural equipment and degradable films for use in the agricultural sector globally. 15% of Samco's sales stems from machine sales and the remainder is film sales. Samco export to over 35 countries globally with Europe, UK and Canada the largest markets. Samco have recently diversified into designing machines for food growers. In 2017, Samco won an innovation award for their punch machine which is used to sow rice, courgettes, sweetcorn, melons and onions to name a few. Samco also extrudes an organic bio film which is used as a degradable film in food production. Samco values the efforts spent on R&D and are focused on developing products to contribute to sustainable farming methods across the globe.
Robert will speak about Samco's experience exporting to Canada for the past eight years from Vancouver to Newfoundland. He will also speak about future plans in Canada and the importance of customer relations.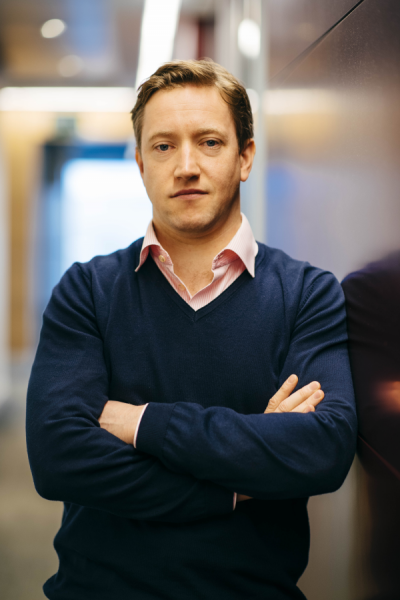 Pearse Conaty is Head of Fixed Income at Bank of Ireland Markets & Treasury
Pearse leads a team of 8 traders focused on interest rate, government bond and credit markets. Canadian rates markets forms part of this portfolio. Pearse is a contributor to the Irish media and has a Master's Degree in Economics from Trinity College Dublin and 15 years' experience in markets.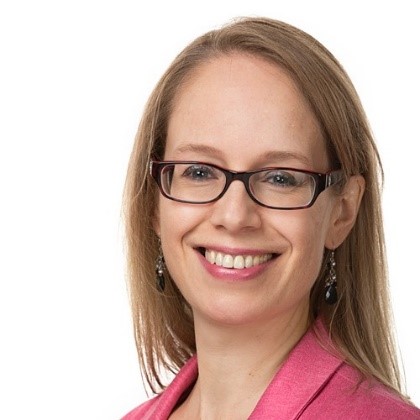 Suzanne Drisdelle is a Canadian diplomat and Trade Commissioner with Global Affairs Canada since 2001, with previous postings in Ankara and Prague. Suzanne grew up near Halifax, Nova Scotia on Canada's Atlantic Coast. She completed degrees in social anthropology and international business, as well as French studies in Quebec City. Suzanne is passionate about supporting the international expansion of technology-based companies, and looks forward to the next four years as Senior Trade Commissioner at the Embassy of Canada to Ireland. She also welcomes the Chargée d'Affaires role in advance of a new Canadian Ambassador. Her personal interests include history, music, languages, the arts, and hiking.
This event is free of charge, but booking online is required.