Description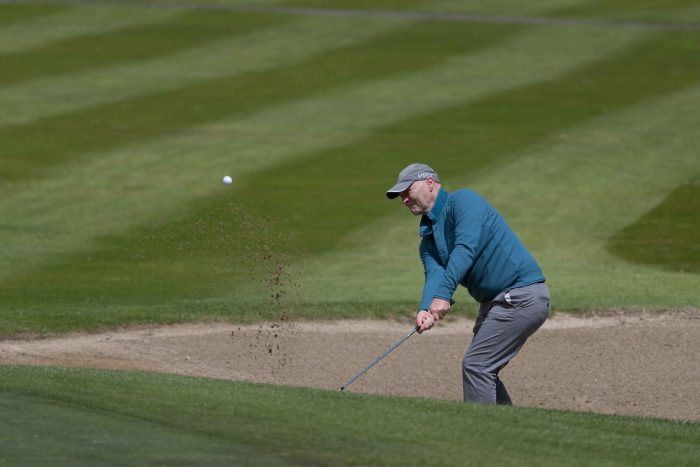 Shannon Chamber is delighted to announce that our annual GOLF CLASSIC, scheduled to take place on Thursday, June 18 but cancelled in line with COVID-19 restrictions, will now take place on THURSDAY, 3 September commencing at 9am.
Thank you to Shannon Golf Club for accommodating our Annual Golf Classic.
Venue: Shannon Golf Club
Entry Fee:
Team of 4 = €400 (includes golf, refreshments on the 12th, steak dinner and lots of prizes) (email admin@shannonchamber.ie)
Tee Sponsor = €100 (available to book online)
Team and Tee Sponsorship = €500 (email admin@shannonchamber.ie)
While an online booking system is used for all events, bookings for the Golf Classic (team of 4) must be made via email to admin@shannonchamber.ie or by calling 061 360611, as tee times have to be allocated by the Chamber team.
Note: if your business would like to contribute a prize for our upcoming Golf Classic, we would be more than happy to discuss this opportunity.
| | |
| --- | --- |
| Tee Time | Status |
| 9:00 | Mincon |
| 9:10 | |
| 9:20 | |
| 9:30 | Crane Worldwide Logistics Irl Ltd. |
| 9:40 | Career Decisions |
| 9:50 | |
| 10:00 | Zagg International |
| 10:10 | Shannon Engine Support |
| 10:20 | |
| 10:30 | Acumen Trust |
| 10:40 | Chemifloc |
| 10:50 | IHI Group |
| 11:00 | Treacy's Oakwood Hotel |
| 11:10 | Baker Hughes |
| 11:20 | AIB Business Banking |
| 11:30 | PBC BioMed |
| 11:40 | Chemifloc |
| 11:50 | Action Point |
| 12:00 | Molex Ireland |
| 12:10 | Goodbody |
| 12:20 | |
| 12:30 | Dromoland Castle |
| 12:40 | AAG |
| 12:50 | Shannon Commercial Properties |
| 13:00 | PowCon |
| 13:10 | PM Group |
| 13:20 | Entry Point North |
| 13:30 | Cantor Fitzgerald |
| 13:40 | Mentor |
| 13:50 | Partners in Logistics |
| 14:00 | Gift Innovations |
| 14:10 | Media Team |
| 14:20 | Molly D Marketing |
| 14:30 | Takumi Precision Engineering |
| 14:40 | Aero Inspection |
| 14:50 | AAG |
| 15:00 | Maidenform Brands Intl Ltd. |
| 15:10 | RoadBridge |
| 15:20 | DB Schenker |
| 15:30 | IDEX Pump Technologies |
| 15:40 | Ei Electronics |
| 15:50 | Element 6 |
| 16:00 | Grant Thornton |
| 16:10 | Compuscript |
| 16:20 | |
| 16:30 | |
| | |