Description
This joint Networking evening with Limerick, Shannon & Ennis Chambers is the ideal way for you to establish new contacts, build and strengthen relationships and keep abreast of issues that could affect your business. 
Member Fee:  Free of Charge

Non Member Fee:  €20.00 per person
A limited number of stands will be available on the night whereby you can promote our products / services. 
Member Stand Price:  €60.00 

Non Member Stand price: € 90.00 (includes 2 delegates)
There will be a limited number of 30 second introductions – so please come prepared.   Places are limited so please book early & bring Business Cards so that you can Network
We look forward to welcoming you to this networking evening.
Network Facilitator: Joanna Murphy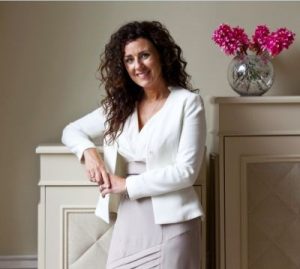 Joanna Murphy is the Chief Executive Officer of ConnectIreland, a globally unique job creation initiative which emerged from the Global Irish Economic forum in 2011.
Joanna has a wealth of entrepreneurial experience and prior to joining ConnectIreland founded and successfully ran two companies in the construction and civil engineering space.  A business development specialist, Joanna has catapulted ConnectIreland's brand engagement and extended its reach through strategic partnerships with leading global organisations.
Joanna leads ConnectIreland's international marketing growth and strategic vision.  She has brought energy and passion to the leadership team since joining ConnectIreland in 2013.  She joined initially as Project Manager and within three months was promoted to the position of Chief Operating Officer.
Sponsors