Description
It is 3-Day Programme, 20th April, 27th April & 3rd May 2016, and spaces are limited. 
Our Trainers have adopted a range of methods to facilitate accelerated learning and to maximize future application in the workplace. Our approach recognises that trainees must be involved in the learning process and hence we incorporate a high level of interactivity during delivery in order to gauge the transfer of this learning. Interactive sessions such as brain storming, buzz-groups and breakout sessions, role-play and simulated real-life environment compliment training material and promote better retention of course content.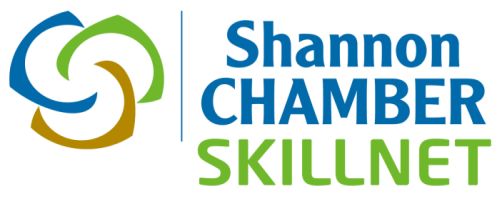 Each session includes an introduction during which set ground rules for engagement and confidentiality, learning objectives, participatory methodologies, and activities. Tailored case studies and knowledge retention tests are incorporated into each training course maximizing the opportunity for participants to learn by doing.
Our trainers are adept at incorporating appropriate examples and information so that trainees will have a relevant frame of reference. Considering that adults learn at different rates, we utilize a variety of teaching methods (accelerated learning, group work, individual exercises, encouraging participation) during delivery allowing us to stay true to the content while maximizing the experience for all learners. Our training personnel are highly skilled at listening effectively and endeavour to give constructive feedback when appropriate.
This course covers the following areas:
General
Explain the basic framework of Project Management, the key process groups and how the processes within each group interact.
Explain the structure of the Project Management Body of Knowledge V5.0.
Discuss the skills required to apply PM theory to real-life projects.
Integration
Describe an overall framework for project integration management as it relates to the other project management knowledge areas and the project life cycle.
Explain the importance of creating a project charter to formally initiate projects.
Scope
Understand the elements that make good project scope management important.
Explain the scope definition process and how to construct a work breakdown structure.
Understand the importance of scope control.
Time
Explain how to construct network diagrams and calculate Project Critical Paths and Float.
Explain how to build a Schedule Gannt chart with activities, dependencies and milestones.
Cost
Explain project cost management principles, concepts, and terms.
Understand Earned Value Management and be able to apply the technique to real projects.
Quality
Define project quality management and understand how quality standards relate to projects.
Understand the tools and techniques for quality control, E.g. Pareto, Ishikawa, Six Sigma.
HR
Define project human resource management and understand its processes.
Summarize key concepts for managing people by understanding the theories of Maslow, Herzberg, McClelland, McGregor et al on motivation, influencing becoming more effective.
Communications
Explain how to create a stakeholder communications management plan.
Describe various methods for distributing project information.
Risk
Explore different qualitative and quantitative measures to analyse risk.
Describe different methods of dealing with risks, so that project success is maximized.
Procurement
Explain the different types of contracts and when they apply.
Stakeholders
The processes required to identify the people, groups or organizations that could impact or be impacted by the project, to analyse stakeholder expectations and their impact on the project, and to develop appropriate management strategies for effectively engaging stakeholders in project decisions and execution.
Certification: PMI REP Certificate of 24 Professional Development Units
It is 3-Day Programme and spaces are limited. 
Member Fee €300
Non Member Fee €350
Please book online
For more information email Cillian at cgriffey@shannonchamber.ie or call 061 360 611
Training Cancellation Policy: Training courses which are cancelled over 7 days in advance of scheduled training date shall incur no cancellation fee. Training courses which are cancelled within 7 days of scheduled training date shall incur a cancellation fee equal to 50% of the cost. Registrants who fail to attend training will be charged 100% of the full fee.
Please quote Purchase Order number if required on invoice. Cheques should be made payable to Shannon Chamber Skillnet. 
Shannon Chamber Skillnet is funded by member companies and the Training Networks Programme, an initiative of Skillnets funded from the National Training Fund through the Department of Education and Skills.
For further information please visit www.skillnets.ie