Description
Problem Solving is a critical element of Lean deployment to support a culture of Continuous Improvement. Problem Solving transitions an organisation from repeatedly one person solving the same problem with short term actions, to systematically preventing the reoccurrence of the problem, collaboratively.
Modular Automation, based in Shannon, "Help the world's leading medtech companies improve output, quality and capability by leveraging the power of automation". Modular Automation have taken a strategic approach to setting up a Problem-Solving process to ensure a sustainable approach of problem solving.
Colm O'Connor, Principal Applications Engineer, has led the introduction of Problem Solving into Modular Automation and during this webinar, you will be presented with:
The burning platform for a Problem-Solving approach at Modular Automation
The strategic approach to problem solving
An introduction to Rapid Problem Solving
An example of Rapid Problem Solving in Action
Benefits of the Process
A reflection on the process to date
This interview styled webinar is suitable to Leaders considering deploying problem solving into their organisations and to anyone that leads problem solving activities.
To take away: Crystal Lean Solutions will provide participants with a rapid problem-solving template for use in their own organisations and you can enter a draw for a complementary 3-hour consultancy on problem solving.
Presenters: Colm O'Connor, Principal Applications Engineer, Modular Automation & Vivian Farrell, CEO Modular Automation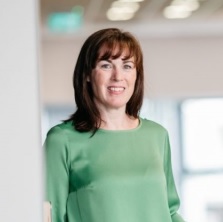 Vivian Farrell is the CEO of Modular Automation, an Irish SME based in Shannon Co. Clare. Vivian joined the business in 2015 and since then has grown the team to over 170, expanded its production capacity and established a base in Florida. Under Vivian's leadership, Modular has become an international leader in the delivery of advanced automation solutions for MedTech manufacturers in Ireland and the US.
This webinar is Free of Charge, but online booking is essential.
We will share the Zoom link to join webinar a day before the event or simply CLICK HERE to join
Meeting ID: 836 8667 0711
Passcode: 678002