Description
Present to Impress!
Excellent presentation skills are invaluable in the contemporary world of work as presentations are an increasingly important medium of communication at all levels. A good presenting style will mean that your presentations are interesting, interactive and memorable. Whether your audience are clients, potential customers, senior colleagues or peers, this course will help you to present to impress!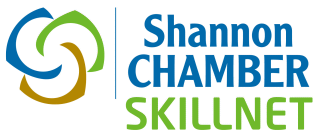 Duration: 1 Day
Who is this course for?
This Presentation Skills training course is aimed at individuals who wish to:
Gain practical experience presenting

Improve their confidence during presentations

Be able to handle challenging situations while presenting

Make their presentations more interesting and interactive
Course Content
Introduction to Learning Theory
How we store information
VHF Communication (visual, hearing, feeling)
Identifying your target audience
Selecting you objectives
Developing the topic
Plan, prepare, practice and present
Delivering your presentation
Using your voice skilfully – effective communication
Eye contact – body language
Overcoming nerves
Preventing last minute hitches
Generating enthusiasm – maintaining rapport
Controlling the group
Handling difficult questions and interruptions
Check – review your message – ensure it is understood
Encouraging participation
Being able to challenge you audience
How will you learn?
This course involves an interactive workshop format and will consist of a mix of:
Teaching by an expert trainer using a variety of quality learning materials

Group and individual learning activities

Group discussion

Opportunity to practice presentations with constructive feedback and personalised coaching
It is 1-Day Programme and spaces are limited.
Member Fee €100
Non Member Fee €130
Please book online
For more information email Cillian at cgriffey@shannonchamber.ie or call 061 360 611
Training Cancellation Policy: Training courses which are cancelled over 7 days in advance of scheduled training date shall incur no cancellation fee. Training courses which are cancelled within 7 days of scheduled training date shall incur a cancellation fee equal to 50% of the cost. Registrants who fail to attend training will be charged 100% of the full fee.
Please quote Purchase Order number if required on invoice. Cheques should be made payable to Shannon Chamber Skillnet. 
Shannon Chamber Skillnet is funded by member companies and the Training Networks Programme, an initiative of Skillnets Ltd. funded from the National Training Fund through the Department of Education and Skills.
For further information please visit www.skillnets.ie