Description
A global workforce, a virtual workplace, contingent workers and the expectations of millennials are forcing employers to take a more modern, agile approach to the development of the employee value proposition…but…do employers have what it takes to deliver?
That's the question our guest presenter, Jenny Smyth, Talent & Rewards Lead with Willis Towers Watson will answer when she presents the results of the 2016 Global Talent Management and Rewards Study which captured the perspectives of over 2,000 employers — who collectively employ nearly 21 million people worldwide — on attraction, retention, and engagement issues at the heart of the employment deal and total rewards strategy.
This seminar which force attendees to question their company's employee value proposition and assess what they need to adjust or introduce at every touch point in their employee/employer relationship.
The takeaways from this seminar will include:
An understanding of the top drivers of employee attraction

Career Security vs Job Security

Flexibility within the Total Rewards offering

Why employees choose to leave an organisation

A company's Career Story

The Drivers of sustainable engagement

Leadership development – need for improvement?

Organisation culture and workplace stress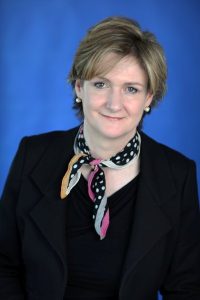 Picture Jason Clarke.
Jenny Smyth, Talent & Rewards Lead, Willis Towers Watson
Jenny Smyth leads the Willis Towers Watson (WTW) Talent & Rewards practice in Ireland. The practice assists clients to cultivate, grow and retain talent, carefully balancing costs and rewards. Solutions are based on leading-edge thinking, data, analytics and software, unearthing best fit ways to motivate people, foster well-being and manage change.
With over twenty five years' experience in human resources management, she has worked with domestic and international clients on human resources strategy, organisation design, Employee Value Proposition design and reward and performance management across the private, public, semi-state and not-for profit sectors.
She has a BSocSc and an MBS (HR and Industrial Relations) from University College Dublin and a Diploma in Business and Life Coaching. Jenny is a member of the CIPD and IMCA.
2016 has seen the largest increase in employment growth by IDA client companies in the Mid-West region on record, making this region the fastest growing nationally for FDI. With the unemployment rate now below the national average at 6.0%, the need for attracting talent to live and work in the Mid-West has never been greater. To this end, IDA Ireland's Business & Relationship Development Manager, Mid-West Region, Niall O'Callaghan will discuss the role Employee Value Proposition plays in attracting and sustaining investment and talent to/in the region and the criticality for companies to continuously benchmark their HR practices against best in class globally.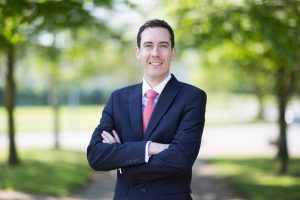 Registration from 7.45 am
Fee: Members 'Free of Charge' / Non Members €20
In collaboration with

Events Cancellation Policy: Cancellations will be accepted up to 72hrs before each event. Events which are cancelled within 72 hours of scheduled date shall incur a cancellation fee equal to 50% of the agreed cost. Registrants who fail to attend the event will be charged 100% of the full fee. This policy applies to all events.
Please quote Purchase Order number if required on invoice.