Description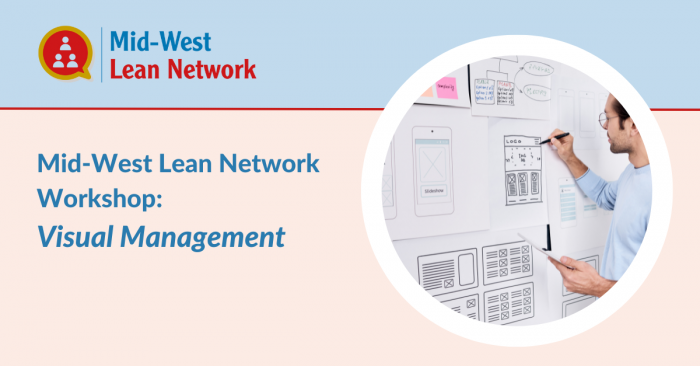 Workshop 2 will take place in the Gateway Hub and will look at Visual Management, which is defined as a set of techniques for creating a visual workplace, embracing visual communication and control throughout the work environment.
Benefits of Visual Management : Facilitates employee autonomy, serves to eliminate waste, fosters continuous improvement, allows for quick response & recovery, leads to information sharing, exposes abnormalities, maintains gains.
Case Study #1 – Manufacturing Transformation using Visual Management using WrxFlo – The Chemifloc journey
Presenter: David O'Driscoll, Operations Manager, Chemifloc Ltd.
Introduction to Chemifloc: Who we are, what we do, and why we embarked on a journey of manufacturing transformation.
Overview of the manufacturing industry: How manufacturing has evolved over the years and the challenges companies face in today's competitive landscape.
Visual Management: What it is and how it can improve manufacturing processes by making information more accessible, understandable, and actionable.
Chemifloc' s transformation journey: A step-by-step account of how we implemented Visual Management in our manufacturing processes, the challenges we faced, and the results we achieved.
Success stories: Real-life examples of how Visual Management has helped Chemifloc improve productivity, reduce waste, and enhance quality.
Key takeaways: Lessons learned from our journey that other companies can apply to their own manufacturing processes.
Q&A: An opportunity for attendees to ask questions and engage in discussion about Visual Management and manufacturing transformation.
Case Study #2 – Visual Management (SME) "Manual Before Digital"
Presenter: Martin O' Shaughnessy, Operations Manager, Advanced Technical Concepts Ltd.
Introduction: Who we are, what we do, and why we started our lean programme.
The Journey: How we started, the challenges we encountered along the way.
Learnings & Findings: Example of our 6S / Tour Ready programme.
What's Next: Discuss the future.
Q&A.
Registration from 9.00 am, workshop starts at 9.30 am
This session is Free of Charge, but registrations online is essential.
The Mid-West Lean Network: the second largest regional lean network in Ireland, after Waterford Institute of Technology's Lean Enterprise Excellence Group, launched in November, was set up to strengthen and increase the existing culture of lean within the Shannon and the wider Mid-West region. Its aim is to enable each industry to broaden and strengthen their competitiveness through knowledge sharing and bench-marking against each other and different industries.