Description
Workshop 6 in the Mid-West Lean Network 2017 workshop series will take place in Dell EMC and will look at how to use Data effectively to Drive Business.
Our keynote presenters on the day are Dells's Pat O'Duffy, IoT Solution Architect and Ivan O'Connor, Head of IOT, Action Point Technology Group.
They will give an overview of the 'Internet of Things' (IoT), the increased quantity of data being produced, how it's processed and the benefit of analytics.
The presentation will also include a high-level overview of the IoT and how it's being adopted in industry. Particular focus will be given to the different data points and the value of processing at the edge, in the cloud, and the key benefits made by analysing the data.
This will include an overview of Dell's activity in this space.
The event will include a number of hands-on demonstrations and a tour of the facility.
.
The Mid-West Lean Network: the second largest regional lean network in Ireland, after Waterford Institute of Technology's Lean Enterprise Excellence Group, launched in November 2016, was set up to strengthen and increase the existing culture of lean within the Shannon and the wider Mid-West region. Its aim is to enable each industry to broaden and strengthen their competitiveness through knowledge sharing and bench-marking against each other and different industries.
Presenters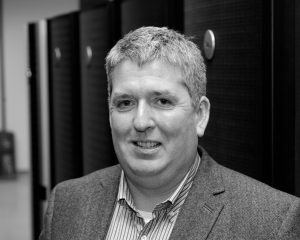 Pat O'Duffy, IoT Solution Architect, part of the Dell Global network of Customer Solution Centres, based in Limerick.
Working with our partners and customers, evaluating how IOT may help them and what value it may bring to their business. Practical design sessions, and building proof of concepts to help accelerate them in the process. Also focused on CCTV Surveillance Architectures, and the overlap of this in the IOT space.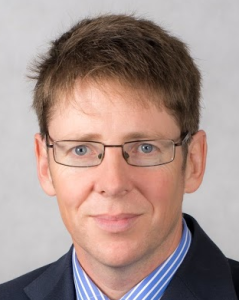 Ivan O'Connor, Head of IOT, Action Point Technology Group
As Head of IoT at Action Point, Ivan O'Connor is responsible for the Internet of Things business unit working closely with customers to design and build innovative IoT solutions that deliver clear business value. Ivan also manages Action Points IoT partner eco system which involves working hand in hand with Dell, Microsoft and other select partners to bring together all the components required for a successful IoT project. Ivan also oversees IoT-PREDICT, the industrial IoT solution jointly developed and being brought to market by Action Point, Dell, Intel and Microsoft.
In collaboration with

We have limited spaces for this workshop.
Please Book Online