Description
The Mid-West Lean Network: the second largest regional lean network in Ireland, after Waterford Institute of Technology's Lean Enterprise Excellence Group, launched in November, was set up to strengthen and increase the existing culture of lean within the Shannon and the wider Mid-West region. Its aim is to enable each industry to broaden and strengthen their competitiveness through knowledge sharing and bench-marking against each other and different industries.
Workshop 5 will take place in Element Six Group and will look at Standardised Work, which is the key enabler of the Element Six Production System. It helps create a stable platform for continuous improvement, through the delivery of consistent performance, operator involvement and process ownership and the management by exception using Visual Management Systems.
It allows Production Operators to:
Prepare themselves for training

Demonstrate their understanding of the operation

Practice their newly learnt skills

Identify skills gaps and request support through follow-up coaching

Measure their competency against the Standard

Discover, develop and implement new innovations and initiatives in the operating process
Executives from Element Six's World Class Manufacturing (WCM) team will share their views and experience of Standardised Work practices.
On the morning, Tim King, Director, GENEO Software Ltd. will share information about the Standardised Work Software. GENEO is an organisation specialising in the delivery of Lean and Operational Excellence services. They offer three principle services in Lean and Operational Excellence to help organisations to launch or build upon existing Lean Journeys.
The GENEO Standardised Work Software helps organisations build, embed and sustain their Standard Operating Procedures and Work Instructions. The software we have built will allow your company to easily create standardised work, SOPs and work instructions; manage them efficiently, and make maximum use of the information they contain.
In collaboration with

Element Six is a synthetic diamond supermaterials company. Element Six is a member of the De Beers Group of Companies, its majority shareholder. Element Six is a global leader in the design, development and production of synthetic diamond supermaterials, and operates worldwide with its head office registered in Luxembourg, and primary manufacturing facilities in China, Germany, Ireland, South Africa, US and the UK.
Sponsored by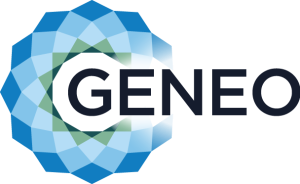 Scheduled workshops for 2017:
10th October 2017: Using Data to Drive Business in Dell EMC premises
8th November 2017: Year End Conference