Description
The Mid-West Lean Network: the second largest regional lean network in Ireland, after Waterford Institute of Technology's Lean Enterprise Excellence Group, launched in November, was set up to strengthen and increase the existing culture of lean within the Shannon and the wider Mid-West region. Its aim is to enable each industry to broaden and strengthen their competitiveness through knowledge sharing and bench-marking against each other and different industries.
Registration from 8.30 am
Workshop #4 will take place in Ei Electronics and will focus on: Standard Work
Standard Work is a powerful lean tool which enables the efficient operation of the final assembly processes at Ei Electronics. At a basic level Standard Work outlines the current best known method (or standard) for each step of the production process. This new 'Standard', forms a baseline for the process from which all future Kaizen or Continuous Improvement activities are measured. Once improvements are made the new standard becomes the baseline for further improvements and so on, continuing an endless cycle of improvement.
The aim of this workshop is to provide an insight into how Standard Work is successfully developed, deployed and utilized throughout the final assembly processes at Ei Electronics. During the workshop presenters will provide an overview of the following points relating to Standard Work as applied at Ei Electronics
What is Standard Work.

How Standard Work has evolved and developed over the years.

Success stories and difficulties encountered using Standard Work.
Presenters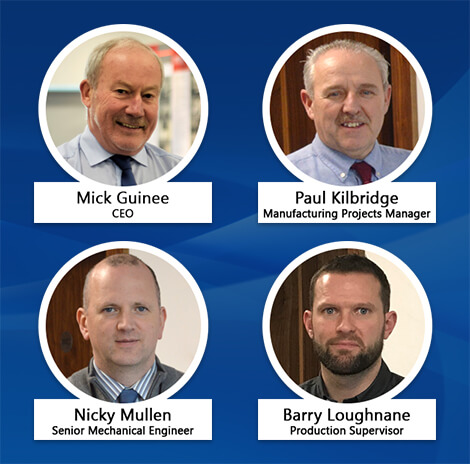 About Ei Electronics
Ei Electronics is an acknowledged global leader in the design and manufacture of Fire and Carbon Monoxide detection products for the residential sector. Employing over 800 people, the company is headquartered in Shannon occupying a 23,000m2 campus, where all key R&D, Manufacturing and Commercial functions are located. An exemplar successful indigenous Irish manufacturer, overseas sales and marketing subsidiaries are located in the UK, Germany, France, Poland and the USA. Further sales are facilitated through an extensive network of distributors worldwide, serving 30 export markets.