Description
The Mid-West Lean Network is now well established. It was set up to enable companies within the Mid-West region to learn about Lean, share best practice, improve their Lean undertakings and to facilitate member-to-member networking.
The Mid-West Lean Network: the second largest regional lean network in Ireland, after Waterford Institute of Technology's Lean Enterprise Excellence Group, was set up in November 2016 to strengthen and increase the existing culture of lean within the Shannon and the wider Mid-West region. Its aim is to enable each industry to broaden and strengthen its competitiveness through knowledge sharing and bench-marking against each other and different industries.
Transactional Lean in the Telecommunications Industry will be the fourth workshop in 2018 and presenters from Virgin Media will share their story and explain how investing in and utilising Lean tools and techniques has driven their Lean journey.
Our journey so far

Lean in Fraud & Revenue Assurance

Yellow, Green and Black Belt training and projects

Success through delivery of financial benefits

Managing stakeholder's expectations

Visual management in a transactional environment

How we have started to bed in a Continuous Improvement culture
Registration from 8.30 am; workshop commences at 9:00 am sharp
Workshop #4 will take place in Virgin Media premises and is Free of Charge
Hosting organisation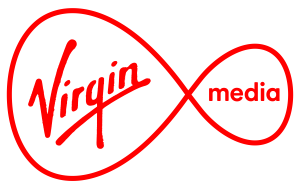 About Virgin Media
Virgin Media is known for challenging the status quo – taking on industry giants, championing people and simply delivering extraordinary products and services.
We help create a digital world that makes good things happen: for our customers and the communities in which we operate. Our multi award-winning services: broadband, TV, mobile and home phone connect thousands of people across Ireland. But we're not finished, we're extending our network reach so that more communities and enjoy the benefits of the fastest widely available broadband speeds from only one provider in Ireland.
Virgin Media is part of Liberty Global, the world's largest international cable company, with operations in more than 30 countries.
For further information please visit: www.virginmedia.ie
Scheduled workshops for 2018 (dates to be confirmed):
Structured Problem Solving
Using Data to Drive Business
Year End Conference