Description
Launched by the Government in March 2012, ConnectIreland was set up as an additional vehicle to attract new investment to Ireland.
How it works
By introducing a company that may be considering an expansion to ConnectIreland, who will then make the pitch for Ireland, you can receive a reward up to €150,000 if that company eventually sets up in Ireland.
Over 1,800 jobs are being created through this intervention.
Can you make those connections?
Find out how at this Shannon Chamber luncheon. A local company, which has generated jobs through ConnectIreland, will also present at the lunch.
Registration & Networking: from 12.30p.m.
Lunch: from 1p.m. to 2.30p.m.
Members €40 / Non-Members €60
This is a great opportunity to entertain clients and colleagues at corporate tables. Tables of 8, 10 or 12 can be reserved.
Individual places are also available.
Keynote Speaker: Joanna Murphy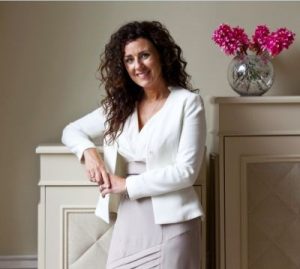 Joanna Murphy is the Chief Executive Officer of ConnectIreland, a globally unique job creation initiative which emerged from the Global Irish Economic forum in 2011.
Joanna has a wealth of entrepreneurial experience and prior to joining ConnectIreland founded and successfully ran two companies in the construction and civil engineering space.  A business development specialist, Joanna has catapulted ConnectIreland's brand engagement and extended its reach through strategic partnerships with leading global organisations.
Joanna leads ConnectIreland's international marketing growth and strategic vision.  She has brought energy and passion to the leadership team since joining ConnectIreland in 2013.  She joined initially as Project Manager and within three months was promoted to the position of Chief Operating Officer.
Guest Contributor: Paul Doddrell, Chief Executive Officer & Executive Director, Pepper Ireland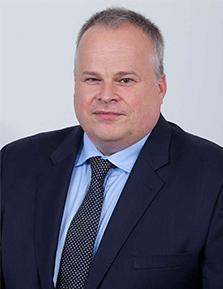 Paul Doddrell is Chief Executive Officer of Pepper Ireland and is responsible for Irish business performance. Paul joined Pepper from GE Capital in 2012. He has over 20 years of financial services experience in a range of financial products, including mortgage, personal loans, auto, commercial and leasing. At GE, he held several key senior positions: he was CEO of GE Capital Woodchester and Head of Asset Management for GE Money Home Lending in the UK. He is a Chartered Management Accountant.
Paul will outline Pepper Ireland's association with ConnectIreland.
Sponsored by 

Canyon CTS provides assistance to many US companies investing in Ireland and the Shannon region. With offices in New York, Shannon and Dublin, Canyon CTS ensures that its US clients receive exceptional service in each time zone and that all of their accounting, finance, project management & legal infrastructural needs are met.
Events Cancellation Policy: Cancellations will be accepted up to 72hrs before each event. Events which are cancelled within 72 hours of scheduled date shall incur a cancellation fee equal to 50% of the agreed cost. Registrants who fail to attend the event will be charged 100% of the full fee. This policy applies to all events. Please quote Purchase Order number if required on invoice.