Description
In our fast-paced and demanding work environments, the importance of managing stress and ensuring a good night's sleep cannot be overstated. The impact of these factors on an individual's performance, both professionally and personally, is profound. To address these concerns and provide a practical solution, Rosie McMahon would like to offer a "Power Hour" session on Breathwork.
Learning Outcomes:
Stress Reduction: Participants will learn techniques to effectively manage stress and anxiety, enhancing their ability to stay calm and composed even in high-pressure situations.
Improved Sleep Quality: Breathwork practices will be shared to facilitate better sleep patterns, leading to increased energy levels and improved cognitive function.
Enhanced Focus and Productivity: By harnessing the power of breath, individuals can experience heightened concentration and productivity throughout their workday.
Team Building: This session can serve as a bonding experience for your team, fostering a sense of unity and support among colleagues.
Benefits of the Power Hour:
Better Sleep: Improved sleep quality can result in reduced absenteeism, better decision-making, and increased creativity.
Stress Resilience: Equipping your staff with stress management tools can lead to a more harmonious and efficient work environment.
Increased Employee Satisfaction: Providing wellness opportunities demonstrates your commitment to the well-being of your employees, enhancing job satisfaction and retention.
Boosted Productivity: Employees who are well-rested and stress-resilient tend to be more focused, efficient, and productive.
Enhanced Team Dynamics: Sharing this experience can foster stronger relationships among team members, which can translate into improved collaboration and communication.
Your Coach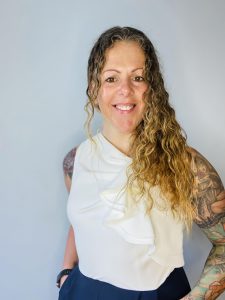 My name is Rosie McMahon, and I am a certified Health and Wellness Coach, founder and owner of the Shannon estuary way retreat and director of the Shannon estuary way academy, with a strong passion for empowering individuals to achieve their optimal well-being.
Light lunch will be from 12.30pm, the session with Rosie starts at 1.00pm.
Limited spaces available for this Free of Charge workshop. Book online to secure your space.
Dress Code: Casual or Leisure Wear.