Description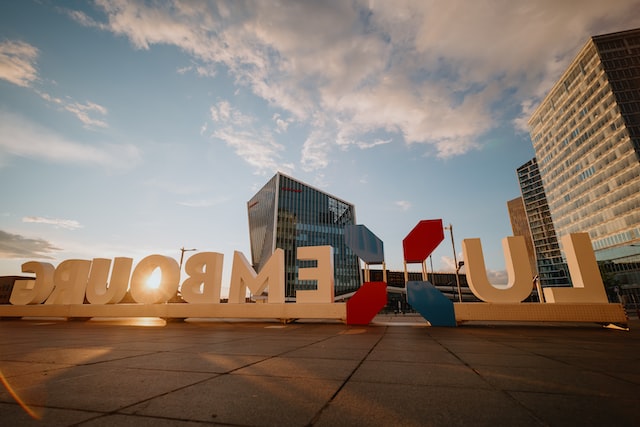 One of the smallest European countries, Luxembourg has the highest standard of living in the EU and has used its covering status and outward-looking perspective to make itself a world centre of finance and administration.
Luxembourg is a global destination, not just for the financial sector, but has also developed high-value industries such as logistics, space, biotechnology, information technology and green technology.
11 industry clusters have been created since 2002.
Luxembourg ranks 8th in the European Union in the World Economic Forum's Global Competitiveness Index.
It is a dynamic open economy, the 4th most globalised economy in the world and a renowned hub for international trade.
Luxembourg has a strategic central location and close cultural and business links to the main EU markets.
Luxembourg is a multimodal transport hub. It's the 5th largest airfreight platform in Europe and 60% of the EU's GDP can be reached within 1 trucking day.
World's highest GDP performance AAA-rated: strong macroeconomic fundamentals.
With a newly established Luxembourg Embassy in Dublin and Cargolux services into Shannon, the Embassy is keen to explore opportunities for additional trade and investment linkages between Shannon and Luxembourg.
To ascertain opportunities for collaboration between Shannon and Luxembourg, The Luxembourg Ambassador to Ireland, Florence Ensch, will visit Shannon on Thursday, 19 January 2023. During her time in Shannon, Ambassador Ensch will visit Shannon Airport, meet with the Shannon College of Hotel Management and has requested to meet with the board, executive, and members of Shannon Chamber.
You are cordially invited to join this meeting , which will also be attended by
Andre Flammang, Deputy Head of Mission/Consul, Embassy of Luxembourg in Ireland
Tom Cusack, General Sales Agent for Cargolux
This visit presents the ideal opportunity to assess how Shannon companies could/would benefit from linkages with Luxembourg. It is a precursor to a trade mission – Luxembourg to Ireland – being planned by the Embassy for Q2/Q3 2023.