Description
Shannon Chamber is delighted to welcome Paul Healy, CEO of Skillnet Ireland, to address members via this Webinar.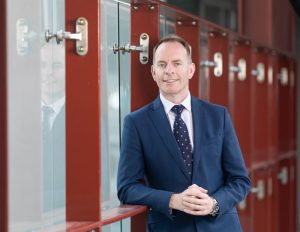 In this webinar, Skillnet Ireland Chief Executive Paul Healy will discuss Skillnet Ireland's Strategy for the next 5 years as outlined in its 'Transforming Business Through Talent' – Statement of Strategy 2021 – 2025. He will showcase how companies are successfully accessing and using training programmes offered by Skillnet Networks throughout Ireland to help prepare their organisations and workers for the future of work.
Shannon Chamber Skillnet, promoted by Shannon Chamber, has been operating since 2016. Through Shannon Chamber Skillnet, we deliver a suite of training programmes to meet the needs of both larger companies and SMEs operating in the Mid-West.
About Skillnet Ireland
Skillnet Ireland is a business support agency of the Government of Ireland, whose purpose is to advance the competitiveness, productivity, and innovation of Irish businesses through enterprise-driven people development.
Skillnet Ireland partners with over 57 industry bodies and enterprise clusters, supporting more than 18,000 businesses and 70,000 trainees annually, through its 73 Skillnet Business Networks across most sectors and all regions in Ireland.
To learn more about Skillnet Ireland, please visit www.skillnetireland.ie
Please register online to secure your place!